Akamai (AKAM) stock is down 1.53% at 1:20 PM ET on Friday, 5.40% lower between February 5 and February 9. The company's stock rallied on Wednesday after an earnings beat helped the company stave off even deeper losses.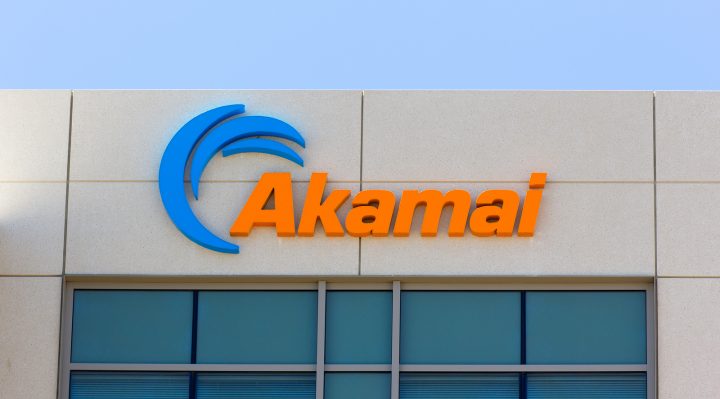 The company's stock rose 8% on Wednesday after the company posted a 7.7% gain in revenue, up to $663.5 million on the quarter.
Revenue was higher than expected, with analysts projecting the company would have revenue of $649.1 million. Net income came in at $19.1 million, down from $91.6 million a year prior. The difference in net income is primarily due to one-time charges facing the company because of U.S. tax code changes. The company's earnings-per-share (EPS) was $0.11 in the final quarter of the year.
Excluding one-time charges due to the tax changes, the company's EPS was $0.69, six cents higher than what analysts projected.
The company's major decline on Friday comes after the company announced that they'll be trimming 400 positions, or 5% of their global workforce. The positions offloaded will be mostly from the company's media business.
Elliott Management, a company that purchased a 6.5% stake in Akamai made note in December that they would push Akamai to reduce wasteful spending. The job cuts are rumored to be part of the stakeholder's plan to help reduce operating costs that are deemed "wasteful spending."
Earlier announcements to start the week also gave a boost to Akamai. An announcement that BigCommerce sellers will offer the Akamai Image Manager to optimize images. Bigcommerce data entry and image optimization will be easier. BigCommerce is already an Akamai customer, using the company's content delivery network to host their clients' images.
The addition of the Image Manager will not take any additional work for BigCommerce users but will help increase page load speeds dramatically.
The addition will help BigCommerce compete further against Magneto data entry.
Biocommerce's solution will be available on all of the 55,000 stores the company runs. The agreement with Akamai allows for automated image optimization to occur allowing for a faster, uninterrupted solution for stores.
Akamai's outlook remains positive, with the company focusing on diversification. The company plans to offer security tools for enterprise solutions and public cloud computing companies. The security business rose 32% in the last quarter, with the company's CEO Tom Leighton stating that the security tools business is "just getting started."
Leighton reiterated that the company's focus will be to turn around their media business following laying off 5% of the company's workforce. New product areas will continue to be a focus, with Akamai hoping to advance these areas further. Improving margins will also be a focus of the company.
Credit Suisse has confidence that Akamai's edge network will become a very valuable asset as the company branches into new areas. Akamai predicts that the company's media delivery will continue to rebound with the segments underlying fundamentals remaining strong.
Cost reductions and diversification are two key areas that investors hoped to see improvements in. The 400-person layoff and earnings beat positions Akamai to have a more profitable year in 2018.
The following two tabs change content below.
Ben Myers
After a long career in Finance which included HSBC and Bank of Ireland, Ben is now a popular commentator on the financial markets. A regular featured writer for dialyforex.com, investing.com, keyinvesting.com amongst others, Ben remains a keen trader of Forex and Binary Options.
Latest posts by Ben Myers (see all)