Crude oil slumped to its lowest levels since November 2016 as oversupply fears dominated trading. Having fallen more than 1% on Monday, crude oil plummeted 2.68% in North American trading, sending stocks with it. The heavy falls in oil sparked a risk off sentiment amongst traders, already cautious after the Dow Jones Industrial Average and the S&P 500 hit record levels.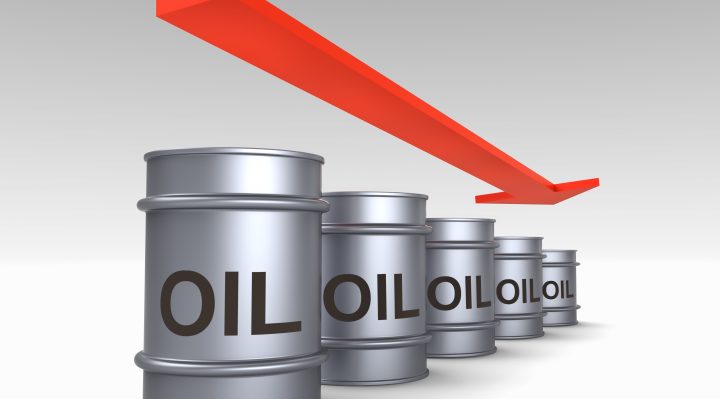 Increased Drilling Adding to Oversupply Fears
Last week, US drillers added rigs for the 22nd consecutive week, indicating further gains ahead in domestic production. The rise in U.S. drilling activity is matched by a rise in shale production. However, production increases had been expected to be mostly offset by efforts from OPEC and other oil producing nations to reduce output. The reduction cuts are necessary to prop up an ailing market. OPEC and some non-OPEC nations agreed to extend a deal to reduce production by 1.8 million barrels per day until March 2018.
The deal remains in balance mainly due to Middle East tensions. Iran and Saudi Arabia have been engaged in a power struggle which has seen Qatar being isolated from the GCC. So far, the cuts have done little to boost the price of crude oil. Countries such as Libya and Nigeria which are not part of the OPEC agreement, have increased production, negating cuts elsewhere.
At time of writing, Crude Oil is down 2.59% trading at $43.27 a barrel. Investors will now be looking ahead to Thursday's key stockpile data for further clues on oversupply fears.
The following two tabs change content below.
Ben Myers
After a long career in Finance which included HSBC and Bank of Ireland, Ben is now a popular commentator on the financial markets. A regular featured writer for dialyforex.com, investing.com, keyinvesting.com amongst others, Ben remains a keen trader of Forex and Binary Options.
Latest posts by Ben Myers (see all)