Despite a strong run in the US Dollar on Friday, the British Pound made gains against the greenback following news that UK Productivity Growth reached a six year high.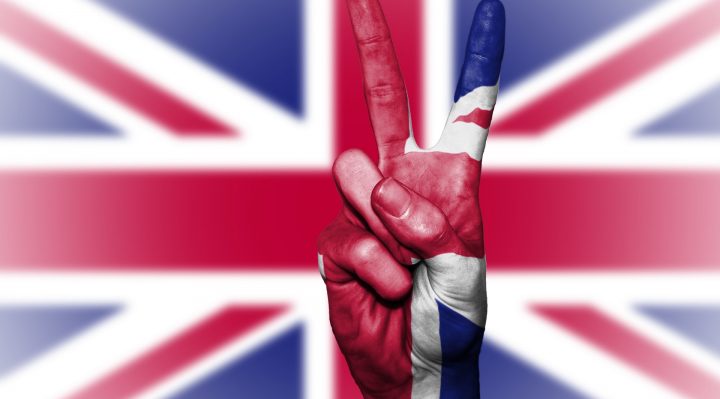 UK Productivity Growth Surprises
In a day of strong data for the world's fifth largest economy, the British Pound made gains against all major currencies including a strengthening US Dollar. The Office for National Statistics reported on Friday that UK productivity rose in the three months to the end of September, growing at its quickest pace in over six years. The surprising jump in UK productivity over the last quarter was in stark contrast to its overwhelmingly weak performance over the past decade. The last 10 years saw UK productivity growth at its weakest level since modern records started and the slowest since the early 1820s,  just as Britain was emerging from the costly Napoleonic wars.
The third quarter saw output per hour worked grow by 0.9% compared with the previous quarter. This was the first rise since the end of  2016 and the largest rise since the second quarter of 2011.
IHS Markit/CIPS Services Purchasing Managers' Index (PMI)
The British Pound also received a boost with the release of the the IHS Markit/CIPS Services Purchasing Managers' Index (PMI).  The UK services survey increased in December to 54.2. the latest reading is its second-highest reading since April 2017, surpassing analyst's forecasts for the IHS Markit/CIPS Service Purchasing Managers' Index (PMI) to remain at November's 53.8 reading. the latest PMI figures show that services firms were positive about 2018. Over 40 percent surveyed expected stronger sales in 2018, whilst just 10 percent envisage a decline.
GBP Higher
The strong set of UK productivity data combined with the IHS Markit/CIPS Services Purchasing Managers' Index (PMI) saw the GBP find favour with the Bulls. As the US dollar was making broad gains, Cable bucked the trend. The close of play on Friday saw the GBP/USD pair close up 0.18% to 1.3573. The GBP/EUR closed up 0.44% to 1.1277, whilst the GBP rose 0.45% to 153.43.
The following two tabs change content below.
Ben Myers
After a long career in Finance which included HSBC and Bank of Ireland, Ben is now a popular commentator on the financial markets. A regular featured writer for dialyforex.com, investing.com, keyinvesting.com amongst others, Ben remains a keen trader of Forex and Binary Options.
Latest posts by Ben Myers (see all)