3 Reasons Why GoPro Is Dead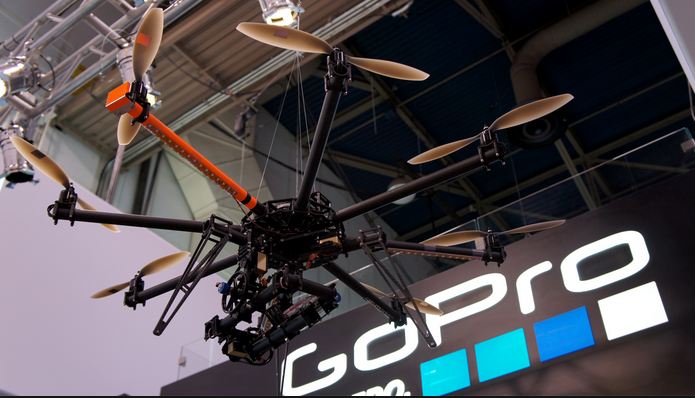 GoPro Inc. (NASDAQ:GPRO) has been the go-to camera company for photo enthusiasts who wish to capture live action pictures and videos. However, the company itself is not seeing much action due to disappointing fourth quarter. The GoPro Hero 5 which was launched with much fanfare proved to be a flop as sales continue to spiral down. The company's results were below estimates in fourth quarter. The company has few new products in line in 2017. However, the question remains Is GoPro dead? Here are 3 reasons why GoPro is dead.
Downgrades by analysts after a weak Q4
Tavis McCourt from Raymond James commented that the tepid sale of Hero 5 after a robust marketing campaign has spooked the analysts. They have changed the rating for shares from Market Perform to Underperform which clearly shows that GoPro hasn't really met investor expectations this year. He also added that the adventure camera category is now mature and even a product refresh cannot create buzz in the market now.
William Power from R.W. Baird suggested that the company is strapped for cash and their forecast for 2017 is too aggressive which may not meet real market conditions well. He estimates revenue of $1.29 billion with a net loss of 49 cents in 2017.
Manufacturing problems with Hero 5 and Karma
The Karma drone was an attempt by GoPro Inc. (NASDAQ:GPRO) to take adventure to the next level. However, upon selling 2500 units for $799 each, the company had to recall Karma. The drones were reportedly falling to the ground after a sudden power loss. Later, a flaw with the battery was revealed. The company has had problems with cash and a recall was a big blow to their financial status. Even though the company is far behind competition in the drone sector, it is trying to resurrect Karma this year and a new gear called Karma Core is listed on the website.
It has been happening all the time
GoPro has been under pressure right since it began. Problems with earnings and cash management have always been an issue with the company. A few investors are suggesting to keep GoPro on the watch list as Hero 6 arrives in the market. The company needed to preserve cash when it announced Q4 earnings last year and invest in building new products that bring value to their brand. Even though the year-over-year yield for GoPro went up by 24% this year with a revenue of $540.6 million, it doesn't have the most exciting product or results in the market. GoPro famously employed 500 people and laid off about 300 in an effort to reduce cash outflow.
If we look at GoPro Inc. (NASDAQ:GPRO) from the perspective of a product company, it is not showing any significant profits or exciting opportunities. However, as a content company, it has certainly done well. Overall, there is still a long way to go for the company but it must create waves with the mass market with new products this year for sustainable growth.