Whole Foods Market (WFM) has been struggling with a drop in sales and revenue. The company announced a rewards program for customers that will be opened in Dallas as a further trial before being rolled out nationwide.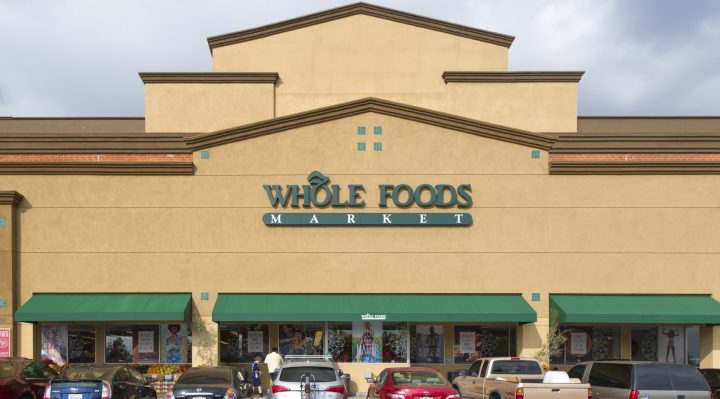 The program has been tested in Philadelphia and showed positivity in customer response.
The rewards program allows the company to provide personalized offers to shoppers and enhances the store's connection with shoppers, according to co-CEO Walter Robb. The rewards program allows consumers to earn points on their purchases and provides redeemable options, such as free products. Being a rewards member also allows for further discounts at checkout.
Whole Foods is attempting to regain its market share from competitors that are underpricing the company and offer organic products, too. Kroger (KR), Walmart (WMT) and Target (TGT) are the supermarket's three closest competitors.
Three key statistics have resulted in the company's rewards program:
1.     Same-Store Sales Drop 3%
Whole Foods released their Q2 fiscal earnings, which showed sales dropped 3% on the quarter. After the first three weeks of the quarter, sales fell 2.8%. Sales are also down in the first three weeks of fiscal Q3 by 2.6% at same-store locations.
2.     Revenue Missed Expectations
Revenue missed forecasts by Wall Street by $0.04 billion. The company posted revenue of $3.7 billion, slightly missing forecasts of $3.74 billion. The revenue miss was mostly overlooked as the company was able to beat EPS estimates of $0.41 by posting an EPS of $0.44.
Aggressive share repurchases and cost cuts were the main factors leading to EPS growth on the quarter.
3.     EPS Revised Down to $1.53 for Fiscal Year
Initial forecasts of a fiscal EPS of $1.53 or higher were revised down to an EPS of up to $1.53. The costs to rollout the rewards program and the costs associated with the discounts and free products may be a reason for the revision.
Whole Foods' membership rewards program is the company's attempt to lure consumers back in, but it may take time to prove fruitful for the declining company.