Since its introduction on iPhone 6S last year, 3D Touch has had its functions significantly limited. That is however set to change, Alphabet Inc (NASDAQ:GOOGL) having added a playful feature to its iOS application. A new update on Google iOS update all but affirms the tech giant's willingness to create additional space for lighthearted features.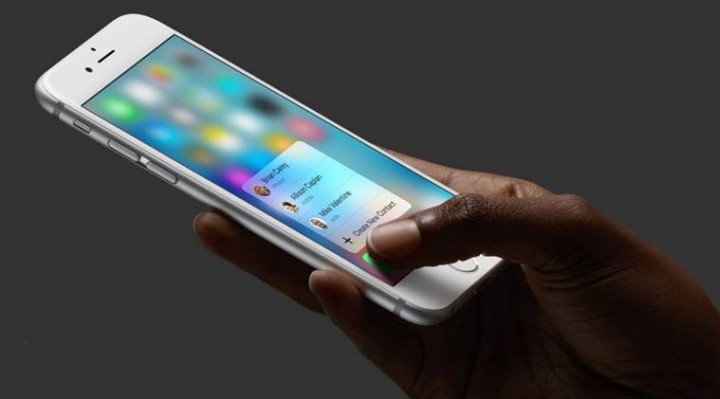 New Search Future
Alphabet Inc (NASDAQ:GOOGL) just made the 3D Touch feature more useful with its new 'I'm feeling Curious' search future. IOS users can now trigger a random trivia search by hard-pressing the app icon on 3D Touch. This essentially does away with the need of having to type first 'I'm Feeling Curious' to use the feature on the app.
The integration will allow users to read random questions from an array of topics and there after get immediate answers. Random trivia generated range from pop culture to science and also covers sport and history topics.
A 3D Touch option should appear on the button via the Google app icon as part of the latest update. This should significantly simplify the process of searching for things like how many hairs are on your head.
The only drawback with the new feature is that it only works with iPhone 6S and iPhone 6S plus as they are the only gadgets with the 3D touch feature. For other iOS users, pressing the button down is not an option if one wants a random question generated by Google with a link to the source.
Google's Motive
As of December, Alphabet Inc (NASDAQ:GOOGL)'s iOS app was already supporting 3D Touch; so playful feature is not expected to draw attention from the option of hard pressing. If anything, the tech giant could be trying to add a little fun to the 3D Touch button. This is one of the options the company is hoping to use to bolster usage on the Google app
Alphabet Inc(NASDAQ:GOOGL) could be thinking of implementing the feature in Android operating system as more devices are poised to come with the pressure sensitive display later in the year.