Lower than expected Caixin PMI in China led to fall in the Asian markets. Markets opened low on Thursday, following a lower close at the Wall Street owing to the PMI data release. The S&P/ASX 200 also went down by 0.11 percent. Kospi made early gains which reversed quickly to show a 0.2 percent loss. The Nikkei 225 Index, Japan's benchmark, rose slightly by 0.83 percent on Thursday. Indonesian markets remained closed.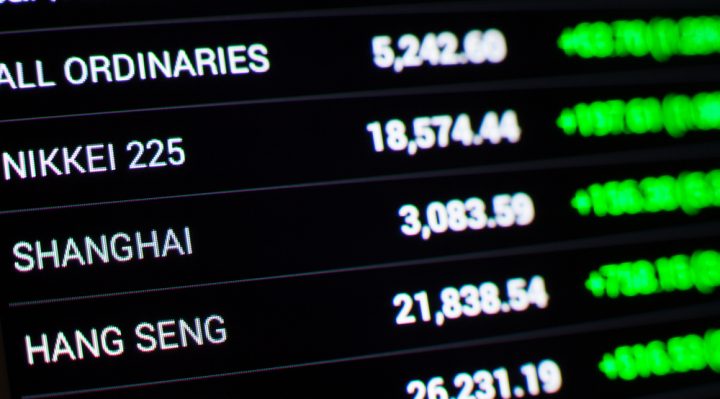 China was the hardest hit on Thursday as the markets were trading in red. The Shanghai Composite index traded 0.48 percent below mark. The Hang Seng Index also went down by 0.08 percent. Shenzhen Composite registered a 0.616 percent downturn. China's market troubles emerged as Caixin PMI data for May was released. The data showed a steep decline in factory production in May, which went down to a 11-month low. Experts forecasted 50.1 percent factory activity, but it remained at only 49.6 percent.
Markets Get Ready for Risk
As China's PMI data disappoints, markets should be ready for more risk in the beginning of this month. Chris Weston, IG Strategist said, "the start of the new month will also bring with it a fair amount of risk for markets to navigate. There will be a reasonable amount of event risk to work through, not just with UK elections.
Snap elections in the UK will take place on June 8th, the same day when European Central Bank will hold a meeting for the shared perspective of the bloc. Followed by this, the US Federal Reserve will meet on June 14th.
Meanwhile, weaker economic growth figures for 1st quarter 2017 in India have raised a few eyebrows. According to Goldman Sachs, demonetization lagged impact has led to the fall in the country's economic figures. However, they suggested that the yearly growth figure still aligned with the expectations.
Oil and Currency Changes
Brent Crude went up to %51.14 after gaining 0.73 percent. US crude also jumped to $48.72 after a 0.83 percent rise. The dollar traded softer than the usual 97 handle, landing at 96.972 amidst 6 major currencies. However, it held its ground against yen. The handle remained at 111 for dollar vs. yen and the greenback could get 110.83 yen per dollar. The British pound finally recovered a 1-month low as it traded at $1.2884.
The markets will move again as US economic data is released after Asian markets close. THE PMI report for May, ISM manufacturing report and ADP employment report will be released by the end of the day.