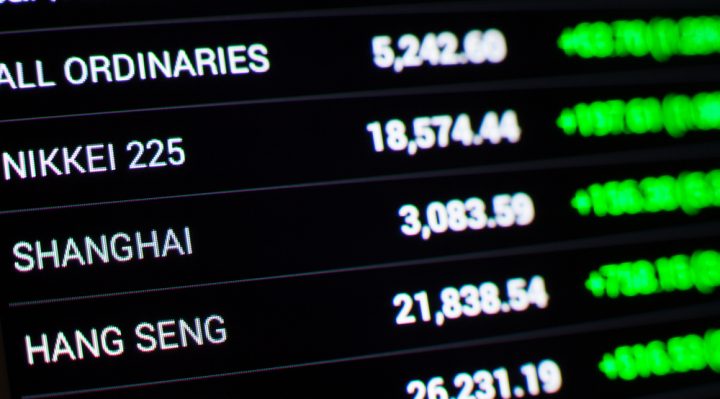 Asian stocks hit their highest level in nearly three weeks in overnight trading, as improved risk sentiment boosted high yield assets.
Stocks rose on the back of renewed optimism after Non Farm Payroll Data showed that unemployment in the world's largest economy fell from 3.9% to 3.8%. May's unemployment reading took the unemployment rate to its lowest level in 18 years.
The strong US jobs data increased market expectations for an interest rate increase later this month when the Federal Reserve next meet. Keeping Asian shares in check however, was the increasing threat of a trade war,not but between US and China, but seemingly with the rest of the world. Last week, China, the world's second largest economy, issued a warning that it will withdraw from trade commitments it made should U.S. President Donald Trump carry out his separate threat made last week to impose fresh tariffs on China.
The US jobs data which surpassed market expectations provided a welcome relief to the markets who had been reeling following a political crisis in Italy. Despite geopolitical concerns easing with Iran, markets had been subdued due to the US China trade war escalation. The risk off sentiment amongst traders led to  safe haven assets such as gold finding favour. However, the wave of optimism that the NFP data inspired saw investors move out of gold and into stocks.
Asian Stocks Higher, Global Stocks Make Gains
On Friday in  Wall Street, U.S. tech shares surged, pushing  the Nasdaq Composite 1.51 percent higher  to 7,554, close to its record closing high of 7,588 seen in March. The S&P 500also made strong gains, rising 1.08 percent on Friday, just off its record high of 2,872.
In Asian markets, Japan's Nikkei 225 closed up 1.37%. Hong Kong's Hang Seng Index ended the session 0.98% higher. whilst Australia's S&P/ASX closed Monday with a gain of 0.59%.
European shares also opened higher on the risk on sentiment. Germany's DAX opened with steep gains, rising 0.29% almost immediately at time of writing. Meanwhile, France's CAC opened with similar sharp increases upon opening, and is 0.25% higher.