Barnes & Noble, Inc. (NYSE:BKS) is aggressively trying to find ways to increase foot traffic to stores in a bid to drive sales. Ron Boire is the man tasked with the responsibility of reinvigorating the beleaguered bookstore chain prospects after years of losses. An ardent reader himself Boire believes Barnes future will be determined by how well it rediscovers itself on non-books merchandise.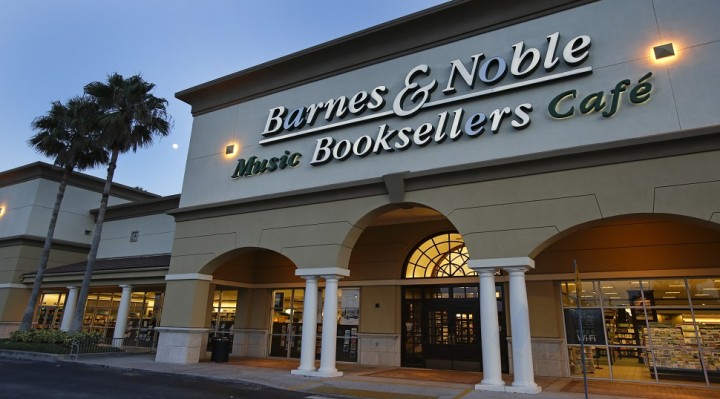 Barnes & Noble Rebranding
Barnes & Noble, Inc. (NYSE:BKS) has seen its prospects in the industry come under pressure with the rise of Amazon, a major player in the e-books business. Its Nook e-reader division has continued to underperform with a string of store closings piling more pressure on earnings.
Rebranding the embattled bookstore is Boire new play as he tries to pursue new areas of growth to shore up the company's bottom line. Barnes & Noble is now expanding its offerings of toys games and gadgets as part of an effort to try and trigger more traffic to stores.
"Everything we do around learning, personal growth and development fits our brand. There's a lot of opportunity," said Mr. Boire.
Boire's new strategy will be heavily tested this holiday season where it needs to register more sales. Investors are already a worried lot after a poor run of results in the recent quarter that continues to put more doubt on the company's financial health. In the recent quarter, Barnes and Noble saw its sales tank by 4.5% to $895 million. Its net loss widened to $27.2 million from $5.1 million the prior year.
Banking On Toys and Games
Toys and Games might represent a small part of Barnes & Noble, Inc. (NYSE:BKS) business but still critical. The segment grew by 15% in the recent quarter and will be looked upon to offset declines from the Nook division. Comparable store sales for the Black Friday weekend were up by 1.1% providing a glimpse of hope for the company's prospects this holiday season
Barnes & Noble, Inc. (NYSE:BKS) stands to benefit a great deal from falling e-book sales. Such a move accompanied by the stability of print should help drive more customers to its stores. However, its struggles are still far from over as Amazon.com, Inc. (NASDAQ:AMZN) continues to ramp up its efforts on e-book sales. Analysts and investors are now banking on Boire's strategy that entails paying more attention on non-book merchandise to revitalize the company's prospects.