It was a bloody Friday for the cryptocurrency world. The value of the cryptocurrency market plummeted with no significant or obvious catalyst.  The Friday crash meant that the cryptocurrency market plunged $200 billion to $450 billion in just over a week.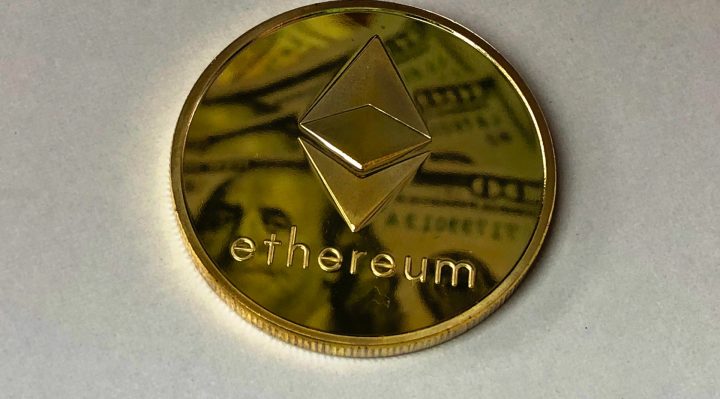 All the cryptocoins lost at least 25% of their value, with some digital currencies posting even greater losses. Bitcoin (BTC) dropped 25%, Ethereum (ETH) slumped by 33% whilst Bitcoin Cash (BCH) plummeted 40% as sellers dominated the volatile market whilst buyers simply disappeared. Adding further fuel to the fire was the fact that a number of  exchanges experienced difficulty with the extreme volatility and became unusable, creating further panic and instability.
Cryptocurrencies Crashed and Nobody Really Knows Why
What must concern holders of cryptocurrencies, was that worryingly  there was no single identifiable catalyst for the sell-off which saw the market value of the digital currency market fall over $200 billion to $450 billion. However, to keep a but of perspective, the cryptocurrency market was valued at approximately $19 billion at the beginning of 2017.
As of Friday:
Ethereum (ETH) with a market cap of $54.6 billion is down 34% from its peak of $860 on December 19.
Bitcoin Cash (BCH)  is down 51% from its peak of $4,100 on December 20, reducing its market cap to $33.4 billion.
Ripple (XRP) crashed 35.6% on Friday to $0.76, having peaked at $1.22. Two weeks ago, it was still at $0.23. Market cap of $29.4 billion
Litecoin (LTC) crashed 34% on Friday to $206 and is down 43% from its peak hit on the 20th December. Market cap has fallen to $11.4 billion.
Iota (IOT) has crashed 43% today to $2.68 and is down 52% from its peak of $5.60 on December 19. Market cap has plunged to $7.4 billion
EOS crashed 33% on Friday to $7.14 and is down 41% from its December 19th high of $12.14 on December 19. Market cap plummeted to $7.15 billion
Dash dropped 30% on Friday to $972.43 and is now 38% lower from its December 20th peak of $1,569. Market cap is now down to $7.5 billion
Three Possible Reasons For the Cryptocurrencies Crash
Although there wasn't really anything tangible to explain the sudden crash, here are three possible reasons:
Cryptocurrencies have no liquidity, making it extremely difficult hard to exit without crashing the price. So when even a small  amount of selling happens, the price has a tendency to crash.
There  isn't a rational or logical framework in which to value cryptocurrencies, therefore they cannot be "overvalued" or "undervalued,". This creates unchecked instability meaning the price can go anywhere and at anytime.
Investing in cryptocurrencies is a type of online global gambling. It requires a consensus amongst participants that they only purchase, and never ever cash out. Now that some people are trying to cash out, everyone else's bets are souring. It is the same dynamics that helped push prices higher, that now reversed, are causing prices to crash.
Different Opinions on Bitcoin (BTC)
The Bitcoin tumble started on December 17th, having reached an all-time high of nearly $20,000. After gradually trending downwards until the 21st December, settling around the $15,000 mark, Bitcoin plummeted massively on Friday. Down 39% since the $19,900 high,  famous Bitcoin investor Michael Novogratz said in a telephone interview with Bloomberg, that he plans to "shelve" his cryptocurrency hedge fund idea and that he also believes Bitcoin's could drop to as low as $8,000.
However, in amongst the panic and chaos, Tim Draper, a season cryptocurrencies investor, took to twitter to reassure investors "Bitcoin true believers can confidently ride this volatility out. Global currency demand continues to grow unabated." he tweeted.
Weekend Rally in Cryptocurrencies
As the weekend began, prices in Cryptocurrencies started to rally and what was a sea of red, gradually became a sea of green once more. BTC/USD is, at time of writing, up 5.06% to $12,086. ETH/USD is up 7.23% to $674.67, whilst BCH/USD is posting the largest daily increase, up 10.07%, to $2678.1. Elsewhere, LTC/USD is up 5,13% to $283.19, whilst IOT/USD is 8.71% higher, at $36853.