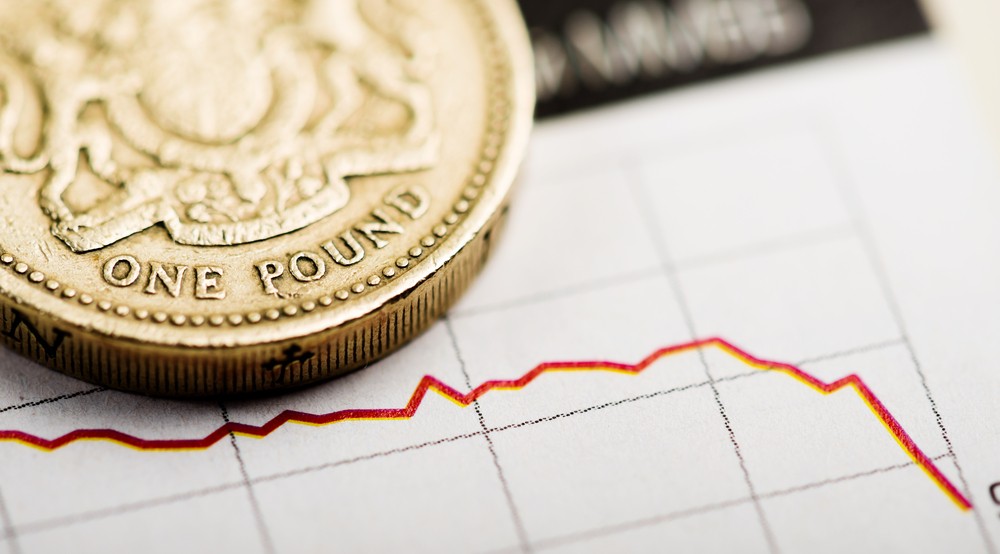 The British Pound soared on Friday, rising more than 1 percent against the US Dollar, following the Office for National Statistics upgrade of its quarter-one GDP estimate.
The Office for National Statistics data revealed that the UK economy expanded by 0.2% during the first quarter of the year. The figures were down from the 0.4% recorded in the final quarter of last year, but were ahead of the 0.1 percent growth announced previously by the ONS.
The revision made on Friday follows data released showing the recession in the UK's construction industry deepened by less than had been previously thought. The Office for National Statistics had previously said that construction output dropped by 2.7 percent during the first three months of the year. However, on Friday, the ONS  told markets the decline was in fact, far smaller, declining at -0.8%.
On the downside, figures released last week showed that the UK's manufacturing sector saw output drop by 0.1 percent in the first quarter  of the year whilst energy production increased by just 1.4 percent. This was a fall from the earlier estimate of 2.5%.
When discussing the UK economy, the world's fifth largest economy, Ruth Gregory, a senior UK economist at Capital Economics said: "Overall, then, we remain cautiously upbeat about the economy's near-term prospects and continue to think that the MPC will press ahead and raise interest rates at its next meeting on 2nd August,"
Samuel Tombs, chief UK economist at Pantheon Macroeconomics said: "April's index of services data suggest that the risk to the MPC's forecast that GDP will rise by 0.4% in Q2 lie to the downside…Three-month on three-month growth in the ONS' new monthly GDP series is on track to be just 0.1% in May. This will be the latest data the MPC has at its key August meeting and we doubt that such modest growth will persuade a majority of MPC members that they need to raise Bank Rate immediately."
GBP/USD closed Friday up 1.02 percent, with Cable trading at 1.3211. Elsewhere, the British Pound closed up 1.25% against the Japanese Yen.