The British Pound rose in European markets on the back of better than expected UK GDP data.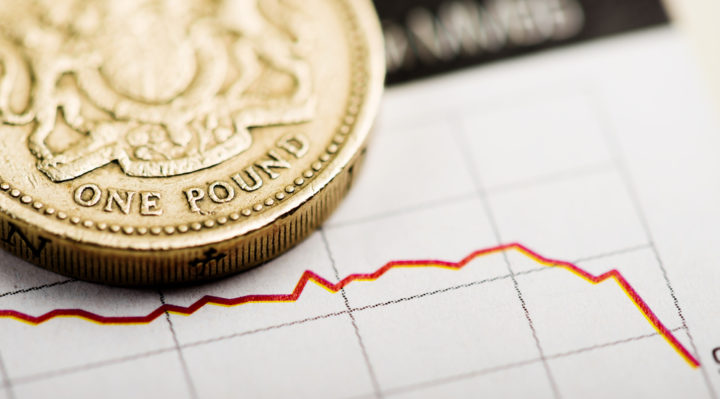 The British economy rose unexpectedly in the three months to September. The surprise data looks set to put the Bank of England  on track to increase interest rates next week, which would the first increase of interest rates in a decade.
Surprise UK GDP Data
The Office for National Statistics reported on Wednesday that output in the UK increased 0.4 percent compared with the 0.3 percent growth recorded in the quarter to June. Analysts were expecting growth to be 0.3 percent.
The British economy expanded 1.5% on a yearly basis, surpassing analysts forecasts for a 1.4% expansion on an annual basis. Providing the bulk of the output was 0.4% growth in the service sector.  There was also strong gains in the manufacturing sector which saw output increase by 1.0%. Keeping optimism slightly in check was a decline in construction activity which contracted by 0.7% in the quarter.
Pound Soars Against All Majors
The British pound rose on the positive UK GDP data, hitting a 6-day high against the US Dollar. Cable is up 0.91% at time of writing, trading at $1.3256. The EUR/GBP pairing is down 0.81%, whilst the British Pound is up 1.07% against the Japanese Yen.