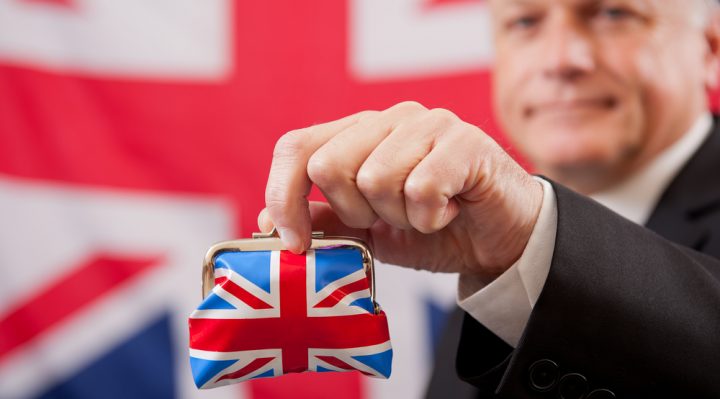 The UK economy is a fragile situation. With Brexit just months away, there are still no trade agreements signed between the UK and the EU.
The economic data coming from the UK hasn't been that great either.  On Tuesday, the Halifax House Price Index, a leading indicator of health in the housing sector, fell 3.1% on a monthly basis and 2.2% on a yearly basis. Last week, the Manufacturing Purchasing Managers' Index (PMI) fell unexpectedly rom 54.9 to 53,9. April also saw U.K. consumer spending growth cool to its weakest level in nearly two years.
Admittedly, unemployment is down to record levels, but overall, the UK economy, the world's fifth largest economy, is in a delicate situation. The widely anticipated prospect of further interest rate raises by the Bank of England this year which threaten to add pressure on the 3 million Britons classed as being in severe debt already.
The Bank of England has already issued warnings that gradual and limited interest rate hikes are needed to control inflation. There has been some talk that we could see an interest rate raise as early as this month, although the weak data has cast doubts on interest rate raises with the economy as fragile as it is and the personal debt levels increasing as they are.
UK Debt at 30 Year High
UK debt had hit a 30 year high in January earlier this year. Total consumer debt hit £200 billion by the end of 2017, with credit card and personal loans being the major contributing factors.
Payday lenders, boosted by advancements in Fintech, are enjoying increased popularity again. When regulation was brought in to cap lending rates, approximately a 30% of all payday lenders disappeared within 12 months. However, long term installment loans no credit check direct lenders uk provide an important service to millions of Brits every year. Following the financial crisis of 2008, banks were forced to tighten their lending criteria. The growing number of people with a poor credit score or unable to verify their income, left a big gap in the market. People requiring quick and simple finance that failed to meet the bank's lending criteria, have been turning to payday lenders in increasing numbers.
Consumer Spending Down
A ray of light in British debt is the fact that consumer spending is down. This may not be great news for the UK economy as a whole, but if people are changing their spending habits then there is a better chance of reducing the unsustainable high levels of debt. Bad weather was blamed for a 6% decline in consumer spending for the first quarter of 2018, the sharpest decline since 2010.
The UK is a delicate situation and interest rate raises now, could do the UK economy a lot of harm, especially pre-Brexit. If the BoE can control inflation expect interest rates raises by June or July.