Tax Reform Obstacles Hit US Dollar
The US dollar was lower in cautious Friday trading, as investors reacted to fresh concerns over the tax reform plans proposed yesterday. Meanwhile, investors showed a cautious reaction to the Federal Reserve's most recent policy statement, which continued to weigh upon markets.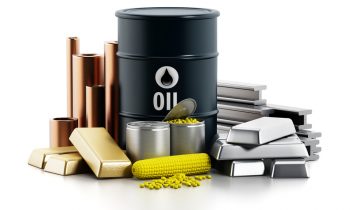 Fed Raises Interest Rates
This week saw the Federal Reserve raise interest rates by 0.25 basis points to 1.50% at the end of its December policy meeting. the raise, the third one of 2017, was very much in line with market expectations. However, the Federal reserve did not alter its projections for next year. The central bank predicted there will be,  three more interest rate raises in both 2018 and 2019. The projections for the world's largest economy disappointed markets who held expectations for four interest rate rises in 2018.
Tax Reform Bill Hits Obstacles
The US tax reform bill, highly vaunted by President Donald Trump, came under pressure on Thursday, when two more US Republicans sought changes to the proposed bill.  The tax reform bill requires a simple majority to pass in the Senate. However, with Republicans holding just 52 of the 100 seats, the latest move throws doubt on whether or not the bill, in its current form, will be passed.  President Trump has stated that he wants the final tax reform bill ready for enactment by Christmas. If enacted,  the tax reform bill would be the first significant legislative achievement for the Republicans and Donald Trump since he took office back in January.
Dollar Lower, Commodities Make Gains
The news of the tax reform bill sparked a risk-off sentiment amongst traders. The US dollar was lower in cautious trade with the US Dollar index which measures the greenback against a basket of six weighted currencies, down 0.18% at time of writing, valuing the USD at $93.47. Elsewhere, the USD is down 0.22% against the Euro and down 0.20% against the Japanese Yen. Against the commodity-linked currencies, the USD is also lower. The USD/CAD is down 0.23%, whilst the AUD/USD is up 0.12%.
The weakened USD made dollar-priced commodities a cheaper and more attractive investment. Gold is up 0.25%, or $3.20, valuing the yellow metal at $1260.40 a troy ounce. Silver is up 0.57%, or $0.091, valuing the precious metal at $16.020 a troy ounce. Crude oil is up 0.65% to $57.41 a barrel and Natural Gas is 1.15%.