The commodity markets experienced strong gains in early European trading, following a strong Asian trading session. Pushing commodities higher was a weaker US dollar, under pressure from profit-takers and investors looking ahead to the U.S. inflation report due later today.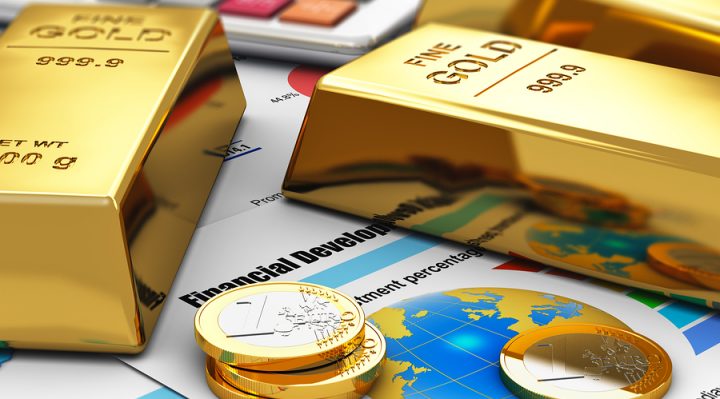 US Jobless Claims
Profit takers were out in force this morning after the US Dollar made strong gains on the back of yesterday's news that initial jobless claims  in the US fell  to 243,000 last week. The fall was more than markets had expected and helped push the US dollar higher against most other currencies yesterday.
The U.S. Department of Labor reported on Thursday that the number of individuals filing for initial jobless benefits  fell by 15,000 in the week ending October 6 to a seasonally adjusted 243,000 from the previous week's revised total of 258,000. The figures came after analysts had been expecting the jobless claims to decline by 7,000 to 251,000 last week.
Fed Divided
The positive jobless data from the US came on the same day the release of the minutes from the central bank meeting revealed the Fed is still divided on raising interest rates before the end of this year. The Federal Reserve has two more scheduled meetings before the end of the year regarding interest rates. Many investors are predicting an interest rate raise in December.
US Dollar Lower
The US dollar is down in most currency pairings.Political uncertainty in Spain is keeping the Euro lower against the Greenback with the EUR/USD down 0.05%. The GBP/USD is up 0.35%, the USD/JPY down 0.27% and the USD/CAD down 0.12% at time of writing.
Commodities Higher
The decline in the USD meant dollar-priced commodities enjoyed gains so far on Friday. Gold is up 0.15%, Silver is 0.20% higher, whilst Crude Oil jumped 1.87%. Also enjoying gains were Copper, up 0.51% and Natural Gas which is 0.54% higher.
Investors will look ahead to today's key inflation report for further clues on the USD's direction.