The price of Crude Oil fell in Friday's Asian session, as investors chose to focus on the upcoming rig count in the US rather than the raised Middle East tensions.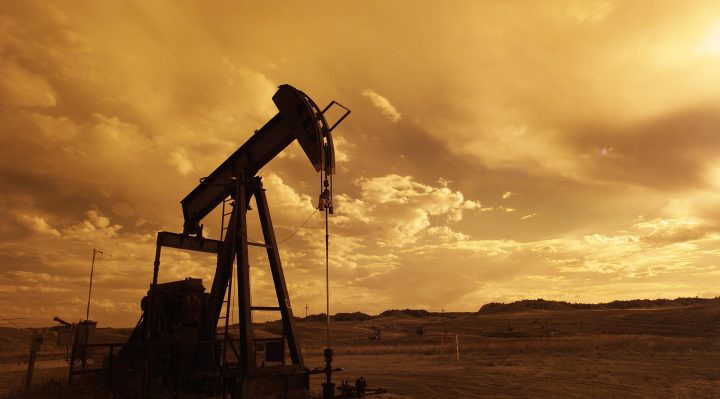 Investors are looking ahead to today's US rig count following this week's news that weekly US crude oil production hit an all-time high. Weekly U.S. oil production increased to a record high of 9.62 million barrels a day. The previous record was set in June 2015,  just prior to the oil crash sending U.S. oil output plummeting down for a year to approximately 8.4 million barrels a day.
Falling Rig Count
Last week, the oil rig count fell to 729, the lowest level since May 2017. The decline of eight rigs was the biggest weekly decline since May 2016. The rig count is considered an early indicator of future output. Although there have been strong declines of late, the number of operating rigs in the US is still much higher than a year ago. This time last year  there was only active 450 rigs after oil companies boosted spending plans for 2017 in second-half 2016 when the price of crude began to recover from a two-year  crash.
Middle East Tensions
Crude Oil hit a 2 1/2 year high earlier in the week, primarily on the back of ramped up tensions in the Middle East. The proxy war being fought between Saudi Arabia and Iran looks set to spill over into Lebanon. Tensions between the world's 2nd and 4th largest oil producers escalated after Saudi Arabia's crown prince Mohammed bin Salman accused Iran of of supplying Houthi rebels in Yemen with missiles in what he called"direct military aggression". One of  the missiles was fired towards the Riyadh on Saturday, pushing oil higher in the early stages of the week.
Despite today's losses, unless there is a real shock with today's oil rig count, crude oil looks set to claim a fifth successive week of gains. At time of writing, the price of crude oil is down 0.24% with a barrel of crude oil trading at $57.03.