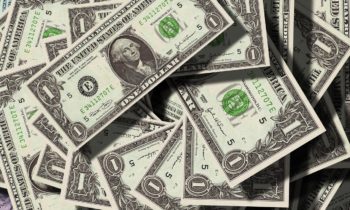 The dollar hit a one-month high against other major currencies on Wednesday after comments from Janet Yellen improved sentiment on the greenback. Hopes of tax reform in the U.S. also drove the currency higher.
Federal Reserve Chair Janet Yellen said on Tuesday that the Federal Reserve should continue gradual interest rate hikes despite inflation concerns. Yellen said it would be "imprudent to keep monetary policy on hold until inflation is back at 2%."
A tax reform plan was also slated to be revealed later on Wednesday, boosting market sentiment on the dollar. Republicans in Congress and the White House had been working on the plan for months without input from Democrats.
In the U.S., the yield for the two-year Treasury note soared to 1.47%, adding further support for the greenback.
Market Movements
The euro fell 0.44% to 1.1741, its lowest level since late August, as forex traders digested news that German Chancellor Angela Merkel will face an uphill battle to form a stable government.
Concerns over political risks in Spain have weighed on the euro. The Catalan government plans to hold a referendum on Sunday that would decide whether it will break away from Spain.
The yen and Swiss franc, safe haven currencies, were both lower against the dollar, at 112.93 and 0.9749 respectively. Geopolitical tensions are still a concern, which may boost demand for safe havens in the coming days. U.S. President Donald Trump stated on Tuesday that military action isn't the preferred choice against North Korea, but if America were forced to take action, it would be "devastating" for North Korea.
The pound slipped against the dollar, easing 0.49% to a low of 1.3393. The dollar also gained against its Canadian counterpart, trading up 0.45% at 1.2405.
The dollar index was hovering at 93.25, up 0.48%.
Elsewhere, the Aussie and kiwi fell against the greenback. The Australian dollar was down 0.38% to 0.7856, while the New Zealand dollar traded 0.17% lower at 0.7195.
The kiwi was weighed down by news that the Royal Bank of New Zealand was likely to keep interest rates unchanged at 1.75%. Investors will be watching for comments after the monetary policy meeting concludes to determine whether a rate hike is in the future.
Meanwhile, the greenback's gains on Wednesday pushed gold lower. With expectations of a rate hike in December, demand for the yellow metal is waning.
Gold is trading below $1,300, and a further downside is occurring.