The US dollar was higher and both gold and silver declined steeply in North American markets before reversing some of its losses in a mixed Asian trading session.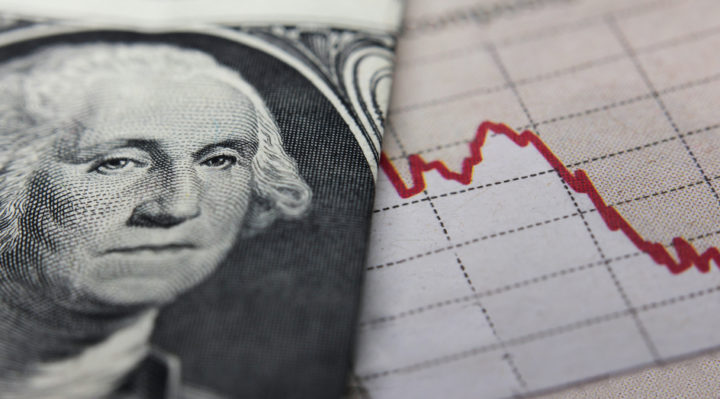 Gold prices hovered near a 3-week low yesterday, pushed lower by a strengthening US Dollar which hit a 3-month high. Fueling the rise in the greenback was an improved risk sentiment amongst traders following another strong set of initial US jobless claims from the US on Thursday.
US Jobless Claims
The Department of Labor reported on Thursday that Initial US Jobless Claims in the US rose 10,000 or the week ending October 21, to a seasonally adjusted figure of 233,000. The week's figure surpassed forecasts for a 12,000 increase and fueled sentiment that the Federal Reserve will raise interest rates in December. The new of US jobless claims data follows last week's strong jobless claims figures which fell to a 44-year low.
Dollar Higher Across the Board
Having hit a 3-month high against the Euro on Thursday, Asian trading saw a bout of profit taking keeping gains in check. At time of writing the EUR/USD is down 0.09%, whilst the GBP/USD is down 0.23%. Against the Japanese Yen, the US Dollar is up 0.24% whilst against commodity-linked currencies of the CAD and AUD, the greenback is 0.30% and 0.237% higher respectively.
Gold and Silver Lower
Precious metals which normally trade inversely to the US Dollar fell sharply in North American trading following the US Jobless Claims data, before regaining ground in Asian trading. Gold is 0.16% lower whilst Silver is down 0.48%.