The US Dollar was lower and dollar-priced commodities higher in early Wednesday trading, as investors looked ahead to an expected interest raise rate at the conclusion of the Federal Reserve policy meeting later today.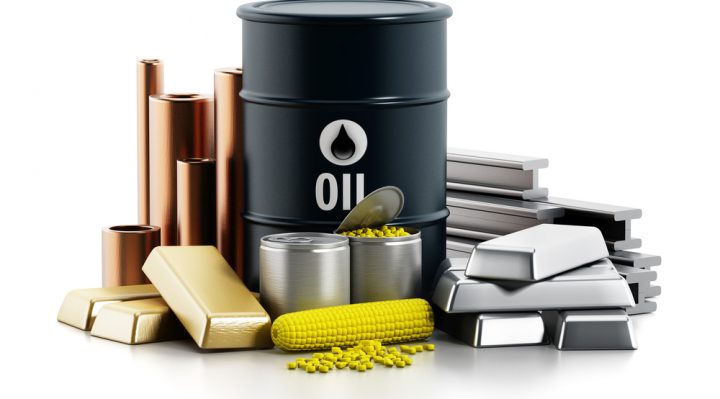 Dollar Lower
There has been a series of upbeat data releases from the world's largest economy recently. This has made a rate hike a near certainty to many. With an anticipated rate hike driving the markets, the US Dollar was lower against most major currencies.
The USD/JPY is 0.12% lower with investors eyeing the Bank of Japan's own policy meeting being held today. Analysts predict that interest rates are to be kept on hold by the BoJ. This comes after recent data releases are mixed at best. Elsewhere, the USD was down 0.41% against the GBP, down 0.29% against the AUD. The UD Dollar closed 0.14% lower against its Canadian counterpart.
The US Dollar Index which measures the Greenback against a basket of six weighted currencies was down 0.20%, trading at $101.40.
Commodities Higher
Investors took advantage of the weakened US Dollar to snap up nicely priced commodities. Yesterday's heavy declines in Crude Oil  were all but reversed as prices of Crude Oil WTI rose 1.66%. Brent Oil rose 1.57% by mid-European trading.
Natural Gas edged back towards a 4-week high, up 0.27%, having fallen on yesterday's OPEC report. News that Saudi Arabia had increased production sent oil and gas crashing yesterday.  Helping boost natural gas prices was a blizzard in the North West of North America. Demand for the heating fuel s expected to increase due to the unusually cold weather.
The precious metals market also experienced gains. The decline of the US Dollar made dollar-priced commodities such as Gold and Silver, a cheaper and more attractive investment. At the time of writing, Gold and Silver are both up 0.02%.