The Euro hit a 1-month high against the US Dollar in early Europeasn trading, as investors eyed a possible interest rate rise by the ECB. The single currency was boosted by news emerging that the European Central Bank discussed raising interest rates before concluding its stimulus program.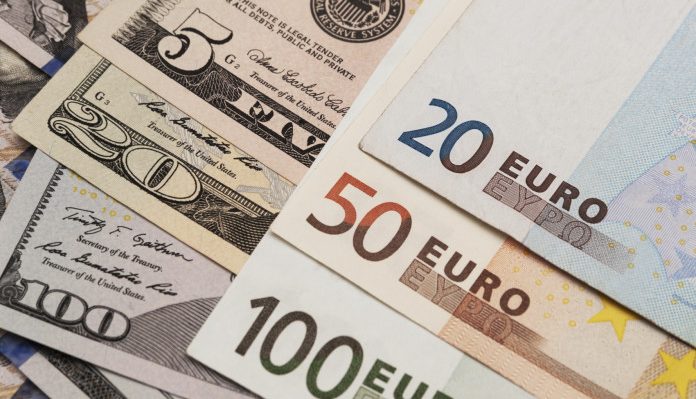 ECB Rate Rise
It is believed that several members of the ECB are in favor of raising interest rates from their record lows. It has been reported that an ECB rate rise was openly discussed it at the last ECB meeting.
Gains in the Euro were kept in check by a growing consensus that the Federal Reserve in the US will raise interest rates at its two-day policy meeting starting this Wednesday.  Friday's robust US jobs report did little to change that view.  Nonfarm payroll jobs rose by 235,000 in February with  the construction sector recording its biggest gain in almost 10 years.
Shortly after the European bell sounded, the EUR/USD hit a high of 1.0715. This is the highest it has been since February 9th.  However, as the European trading session wore on, the US Dollar rallied a little. This sent the Euro into negative territory against the Greenback.  At time of writing, the EUR/USD is down 0.03%, trading at 1.0675.
Dollar Lower
Elsewhere the US Dollar was lower in most currency pairings. The GBP/USD was up 0.39%, the USD/JPY down 0.21%. whilst against its Australian cousin, the USD was down 0.54%.  The US Dollar index which tracks the Greenback against a basket of six weighted currencies was down 0.27%.
The Day Ahead
Expected to influence the EUR/USD today is the Mario Draghi Speech at 13.30 pm GMT. Speeches by ECB members Constancio and Praet at 14.00 and 16.30 pm GMT respectively are also expected to impact upon the EUR/USD.