European stocks were higher in Wednesday's European trading session, fueled by the release of better-than-expected German Industry Output data.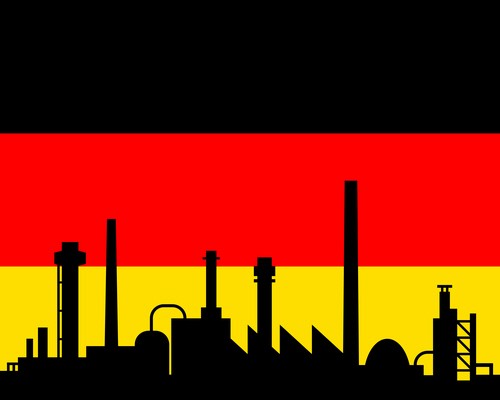 In a report released by Destatis, official data showed on Wednesday that German industrial output increased more-than-expected last month. German Industrial Output increased to a seasonally adjusted annual rate of 2.8%, from January's -2.4%, whose figure was revised up from -3.0%. The surprise uptick came after analysts had expected German Industrial Output to increase 2.5% last month.
The increase in German Industry Output was lead by a strong demand for machinery, vehicles and other capital goods. The uptick suggests Europe's largest economy started 2017 solidly. The data also provided reassurances that improvements in Germany's economy look set to continue. The data release indicated a positive business climate. Today's report comes on the back of Monday's poistive factory orders data which saw factory orders increase the most since December 2014.
The German economy has been in focus following difficult Bexit negotations and Trump's protectionist trade policies.
Largest Increase Since August 2016
The largest monthly increase since August 2016 was part due to a 3.7 percent rise in manufacturing production. Demand for machinery, vehicles and other capital goods increased by 6.1 percent. The data did reveal however, that construction production declined 1.3 percent and energy output fell by 0.7 percent.DAX Leads Euro Stocks Higher
Despite opening with a small 0.05% increase in cautious trade, the DAX jumped 0.40% following the release of the German Industry Output  data. The French CAC reversed a small decline to be 0.09% higher at time of writing, whilst the UK's FTSE 100 was up 0.08%.