The GBP/USD and the UK economy took centre stage today in a busy day for UK data.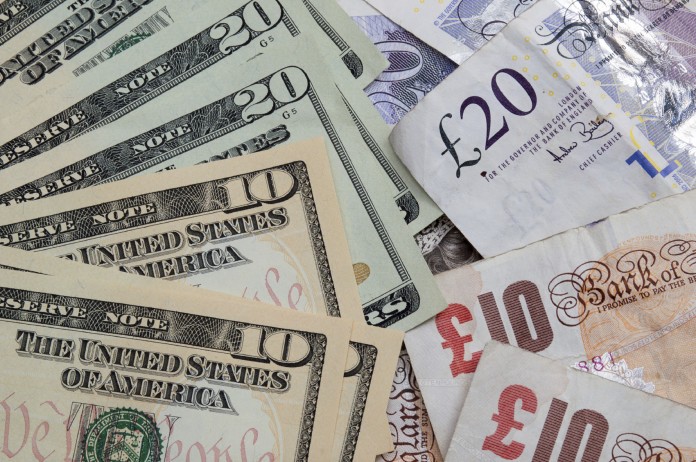 UK Public Sector Borrowing
The UK's public finances increased more than expected in October, according to official data released today. The Office for National Statistics (ONS) reported that UK public sector borrowing increased to £8.0bn in October, up £500m from the same time last year.  The ONS also reported that borrowing has reached £38.5bn for the financial year to date, down £4.1bn from the same time last year.  UK Public Sector Net Borrowing rose to a seasonally adjusted £7.46 billion, up from the £4.43 billion recorded in September whose figure was revised down from £5.33 billion. Today's figures came after analysts had expected the net borrowing to rise to £6.60 billion. The figures also suggest that borrowing is on track to come in lower than the Office for Budget Responsibility's forecast of £58.3bn for the financial year as a whole.
Tomorrow (Wednesday) sees Chancellor Philip Hammond present the latest Budget to the Houses of Parliament. Hammond has to balance calls for more government spending against the likelihood of softer economic growth in the future, which could have a negative effect on the tax revenues brought in.
The Confederation of British Industry's industrial Orders
It wasn't all doom and gloom for the world's fifth largest economy. According to the CBI (Confederation of British Industry) UK factories enjoyed their biggest number of new orders for almost 30 years  this month. The Confederation of British Industry's industrial order book balance soared to +17in November from the -2 recorded in October, hitting its highest level since August 1988. Analysts were expecting a reading of +3, however today's figures added to signs that the post-Brexit referendum vote decline in the value of the GBP is proving to be a great help to UK manufacturers.
Meanwhile, keeping the British Pound in its bullish direction was news that export orders also surged, reaching its highest mark since June 1995. However, despite November's strong reading, the CBI's gauge of factory output expectations over the next three months slowed to its lowest level since October 2016.
GBP/USD Stable
The mixed UK data kept the bullish momentum on the GBP/USD going in a strong European trading session. The US Dollar is slowly garnering investor support as risk sentiment improves, but the UK data kept the GBP/USD stable. At time of writing, the GBP/USD is 0.01% higher at 1.3235. Meanwhile, the EUR/USD is down 0.10% and a rise in commodity prices is helping the AUD/USD to a 0.36% increase.