Gold and Silver are both lower in today's European trading session, pushed down by a strong US Dollar.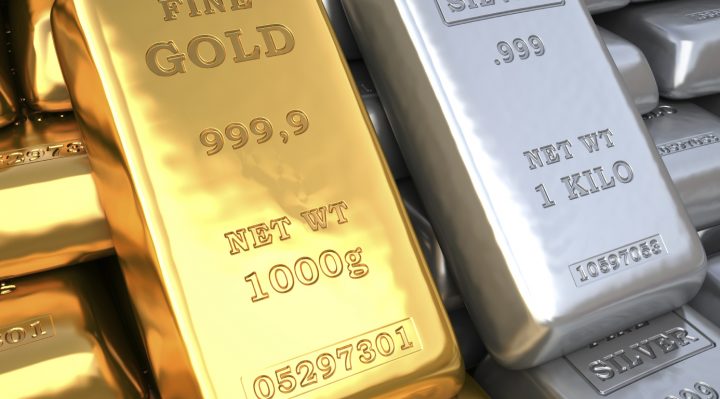 A renewed risk appetite and a round of profit taking, saw precious metals decline in Asian markets, with losses continuing into the European session. Having hit $1308.40 on Monday, its highest since September 26th, pressure from a resurgent US Dollar saw prices of the yellow metal fall to $1291, a 1-week low.  Gold normally trades inversely to the US Dollar. When the US Dollar gains, gold becomes a more expensive and less attractive investment.
Inflation Concerns
Boosting the price of gold and silver recently have been ongoing geopolitical uncertainty in Iraq and North Korea. Also adding to its safe haven appeal has been concerns over the pace of interest rate rises in the US. The price of Gold rose over 2% last week following the release of weak inflation data. The soft data lessened the Federal Reserve's argument to take on a more aggressive tightening stance towards monetary policy.
Gold and Silver Down
At time of writing, both gold and silver are registering steep declines. Gold is down 0.83%, or $10.86, with a troy ounce valued at $1292.10. Meanwhile, Silver is down 1.24%, or $0.215, with a troy ounce valued at $17.155. The US Dollar index which measures the Greenback against a basket of six weighted currencies is currently 0.20% higher, at $93.33, a new 1-week high.