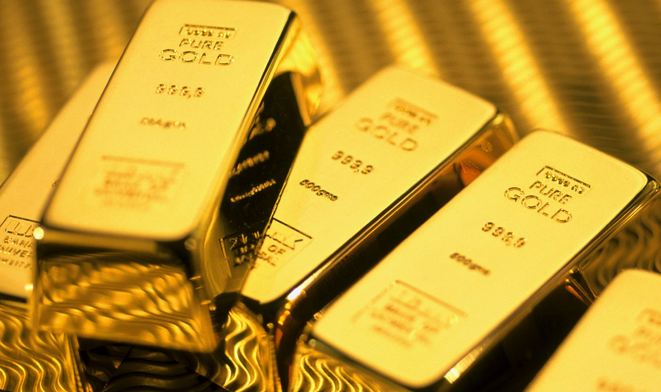 Increased risk sentiment saw gold lower in Tuesday's trading, as markets reacted to the Trump Kim summit in Singapore.
Gold prices fell below the big $1300 mark in North American markets as a strengthened US Dollar saw dollar-priced commodities post declines in a busy Tuesday's trading. Investors were boosted by what seems a positive outcome between the US President Donald Trump and North Korea's President Kim. Risk on sentiments normally boost high yield assets such as stocks and the US Dollar, whilst in risk off periods, investors tend to move towards safe haven assets such as Gold and bonds.
Gold lower today comes ahead of the Federal Reserve's interest rates decision. Many analysts are expecting the Federal Reserve to increase rates at the conclusion of the two-day meeting which started today and finishes Wednesday. As well as any interest rate hike,  the monetary policy update delivered by the Fed will be closely followed by the markets. After the conclusion of the Fed's meeting in March, the markets expected the Federal Reserve to raise interest rates three times this year. However, a series of strong data releases from the world's largest economy has heightened expectations for a possible fourth interest rate rise by the end of this year.
In an environment where interest rates are rising, investor demand for the yellow metal reduces as the opportunity cost of holding gold rises relative to other interest-bearing assets such as bonds. The price of gold has also been held back this year by a strengthened US dollar after a series of strong data releases, in particular strong inflation data. The upbeat inflation figures reaffirmed market expectations the Federal Reserve to continue with its plans to raise interest rates.
Gold Lower
At time of writing, Gold is down 0.33% or $4.30 with a troy ounce valued at $1299.00. Silver is also lower, down 0.57%, or $0.092, with a troy ounce valued at $16.865. The US Dollar Index which tracks the USD against six weighted currencies is up 0.36% to $93.40.