Gold ended Friday on a high, closing up 0.74%, or $9.34 amid yet another sell off in the US Dollar. The yellow metal is trading at $1269.34 a troy ounce, making it three weeks in a row of gains, as investors continue to support safe haven assets.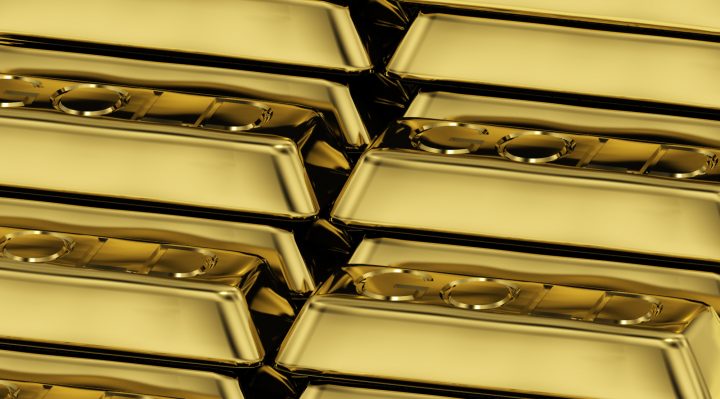 The US Dollar remains under pressure, hovering around 14-month lows as investors gamble that the Federal Reserve will keep interest rates at their current low, for the foreseeable future.  The latest set of weak inflation figures from the US sent investors scurrying to safe haven assets, with gold being the largest beneficiary. After a slow start to the trading week, which actually saw losses for precious metals, the release of the US GDP figures raised questions as to the health of the world's largest economy.
Gold Boosted by Inflation Slowdown
The GDP data  revealed a slowdown in the annual rate of inflation. The U.S. GDP price index is considered the broadest inflationary indicator. The latest set of results showed that US GDP dipped more-than-expected to 1%. This added to recent fears over the slowing rate of inflation with recent data from the US being either lacklustre or weak.
The slowdown in inflation is proving an important concern for the  Fed. Members voted on Wednesday to keep the Fed's benchmark rate unchanged, although many investors are speculating an interest rate hike possibly in September.
When interest rates are falling or low, investor appetite for gold dampens as the opportunity cost of holding gold is lowered when compared to other interest-bearing assets like bonds.