Gold prices eased from the one month high recorded last week, as a strengthening greenback hit dollar-priced commodities.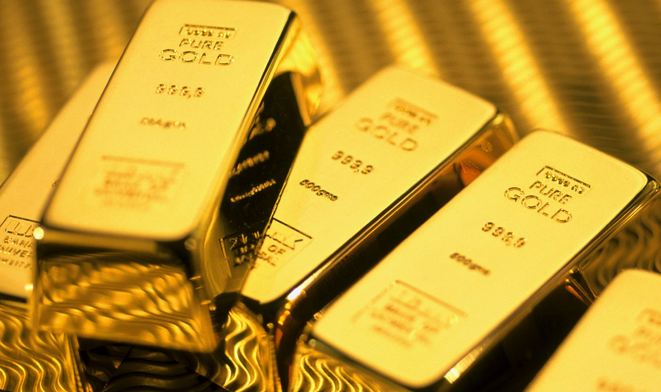 Having recorded a 1.8% gain last week, its second consecutive weekly rise, the precious metal found itself under some selling pressure in Asian and European markets at the start of a week shortened by holidays. Gold prices fell as political and economic uncertainty in the world's largest economy dominated market sentiment. Many investors are keeping a watchful eye on U.S. tax reform developments, whilst the US dollar gained against the Euro after German Chancellor Angela Merkel's attempts to form a three-way coalition government have so far failed. The failure of Angela Merkel to form a government raises serious concerns over the future of the EU project, as Germany is considered pivotal to its success.
Also helping the US dollar gain strength is the prospect of interest rates  being raised in December when the Federal Reserve next meet. The growing belief that rates will be raised for a third time this year is also helping the greenback in other major pairings including the USD/JPY. Gold, which normally trades inversely to the US dollar, is highly sensitive to rising interest rates, which raise the opportunity cost of keeping non-yielding assets such as Gold, whilst boosting the USD, in which Gold is priced.
Gold Prices Lower
At time of writing, Gold is down 0.26% , or $3.34, with a troy ounce valued at $1239.17. Silver is also lower, down 0.98%, or $0.170, with a troy ounce valued at $17.208. Elsewhere, the USD/JPY is up 0.08%, the EUR/USD down 0.09%, whilst the GBP/USD is up 0.23%.  The GBP/USD is currently at a 2-week high, reversing the losses from last week's dovish BoE interest rate rise.
The US dollar is also higher against its dollar cousins. The commodity-linked Canadian dollar is 0.20% down against the USD and the AUD/USD down 0.11%.