Abbott Laboratories (NYSE:ABT) agreed to pay $56 a share to acquire Alere Inc. (NYSE:ALR). Alternatively, it would be paying approximately $5.8 billion. The obvious reason is to establish its leadership position in the rapidly growing medical tests market. The acquisition is one more deal of a long list meant to consolidate its stronghold in the medical devices, as well as, technology space that is witnessing rapid growth.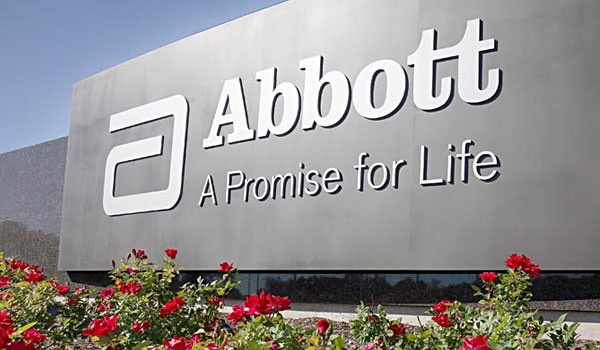 Sales To Get A Boost
During the investors meet, Abbott Laboratories (NYSE:ABT) CEO, Miles White, said that the deal would lift its diagnostics division sales to approximately $7 billion. The acquisition would also add a number of tests like influenza, heart attacks, and drug abuse to its product portfolio that is meant for testing genetic mutations. The objective was to assess patients' reactions to pharmaceuticals, and, at the same time, help to guide cancer therapy.
White said during the conference call that the market for point-of-care testing is growth at an accelerated level. That was because consumers, as well as, health care providers were looking to get accurate, fast, and actionable information to funnel the decision-making process an improved one. Those actions would enhance the care of patients and slash the needless spending on healthcare.
Accretive To Earnings
Abbott Laboratories (NYSE:ABT) expects earnings accretion of 12 – 13 cents a share from the acquisition of Alere Inc. (NYSE:ALR) next year. The buyout will allow the company to conserve cost to realize a saving of $500 million by the turn of 2019. In 2014, Alere reported sales of $2.59 billion and had a debt of $2.6 billion, which will be assumed by Abbott.
Abbott Laboratories (NYSE:ABT) indicated that the recent acquisition would not limit his quest to buy more in different areas. The company still has cash, as well as, short-term assets, of approximately $6.1 billion. White said that it would fund the acquisition through the debt route and pointed out that the company has got plenty of opportunity and capacity. The latest was a fundamental one for its diagnostic business. He said it was not the only thing on his radar screen suggesting that he was ready to scout for acquisitions outside also.