Microsoft Corporation (NASDAQ:MSFT) October launched second generation Band 2 received fresh updates in the week. The improved software is expected to enhance product experience for the fitness band and music controlling wearable.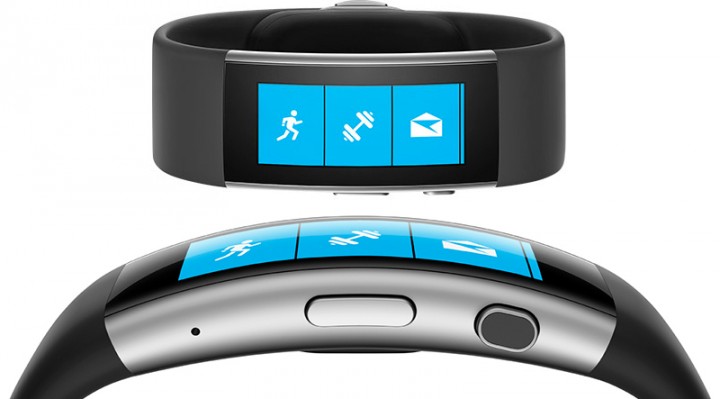 Microsoft launched the 'Band,' at time the demand for wearables, especially smartwatches, fitness tracking belts swept across the market.
Updates
The second generation, Band 2, released in quick succession in October of 2015, with welcome improvements. Compared to the sophistication of Apple Watch, Samsung's Gear series hardware design, styling and interface, the Band lags far behind. Software updates have followed, as Microsoft Corporation (NASDAQ:MSFT) focuses on improving the experience of its smartwatch.
The February update closely follows the December iteration which saw the addition of music controls as well as an activity reminder. Health app features too have been updated.
The latest update focuses majorly on improving the battery life of the Band 2.
GPS feature
One of the winning feature on the Microsoft Corporation (NASDAQ:MSFT) Band 2 has been the GPS feature which allows users to map a track and synchronize data with their phones later
In this fresh software update, the GPS mode has received a major boost. The power saving mode is hugely enhanced, for upto 4 hours. Locations are tracked intermittently with the latest update, rather than the previous continuous mode.
Microsoft Corporation (NASDAQ:MSFT) power saving feature is available only for Band 2.
Analysts explain the main hitch for Microsoft wearables like the Band to real make a market presence is the lack of apps for the device. Compared to the thousands of apps that Apple Watch or the Samsung Gear can work on, Band lacks the value addition. Besides, clunky hardware and lack of advanced interface design have proved to be its undoing in comparison to peer smartwatches and fitness wearables.
However, the major drawback for Band 2, has been the lack of numbers in Microsoft Corporation (NASDAQ:MSFT) Windows phone users to exploit its features.