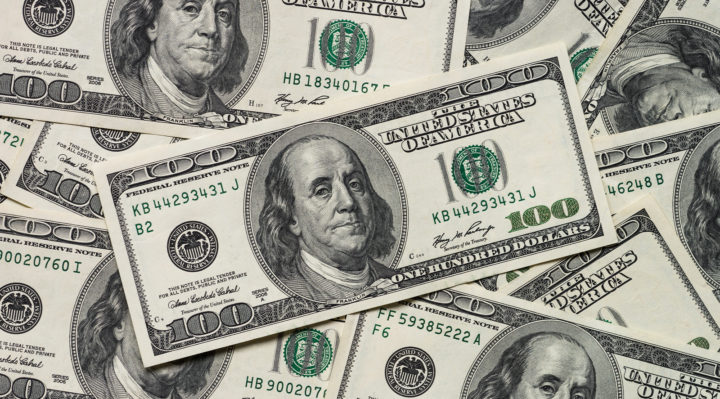 It was mixed markets in overnight trading on Tuesday as the US Dollar bounced back from a one week low following comments from St. Louis Federal Reserve James Bullard.
The USD edged higher against most currencies on Tuesday, as hopes for easing global trade tensions pushed U.S. bond yields higher and key Fed Reserve official hinted at further interest rate rises this year.
US Bonds Higher Boosting Greenback
The 10 year bond yield in the US rose on Monday, as the trade tensions between the US and China, the world's two largest economies,  subsided a little following the pledge by U.S. President Donald Trump to help Chinese telecommunications company ZTE Corp (HK:0763), which was penalized for violating the U.S. sanctions imposed on Iran.
President Donald Trump defended his decision to review the penalties imposed on Chinese company ZTE Corp , saying the telecom maker is a big purchaser of U.S. supplies.
Fed Talk
Cleveland Federal President Loretta Mester said on Monday that The Federal Reserve should continue its gradual approach to increasing interest rates given that inflation has not yet hit the U.S. central bank's 2 percent goal in a sustained manner. Meanwhile, St. Louis Federal Reserve James Bullard said on Monday that The U.S. yield curve could invert later this year or next year.
Dollar Pulls Back
After making gains late in the North American trading session, rising from its one week low, the US Dollar found itself under a little pressure in Asian trading as investors cashed in on profits. At time of writing the US dollar is down 0.04% against the Euro, down 0.03% against the British Pound but up 0.07% against the Japanese Yen. Against its dollar cousins, the US dollar is down 0.08% against the Canadian Dollar and 0.03% lower against the Australian Dollar. The US dollar index, which hit a four-month high of 93.416 last week, is currently 0.02% lower, trading at $92.53
Today's Outlook
Today is expected to be a volatile day of trading with key data releases affecting the Euro, GBP and USD. The German Zentrum für Europäische Wirtschaftsforschung (ZEW) Economic Sentiment Index will be closely watched after disappointing data releases recently from the EU's largest economy along with German GDP data shortly. UK CPI figures and US Retail data top off a busy day in the economic calendar