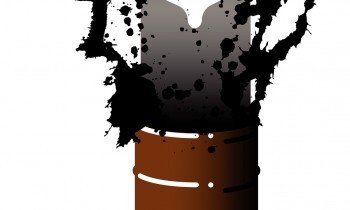 Oil rallied to over $41 on Thursday, reaching a near-high for the year, on news that the world's major oil producers will meet in April to discuss the prospect of freezing output levels.
Non-OPEC and OPEC producers will meet on April 17, including Russia and Saudi Arabia, in Qatar to discuss a plan to freeze output. The meeting marks the first possible global supply deal in nearly 15 years.
Brent crude jumped 60 cents to $40.93 after reaching a peak of $41.44. The commodity has rallied 51% since January, when Brent reached $27.10 a barrel, a 12-year low.
U.S. crude jumped $1.04 to reach $39.50.
Oil is also being supported by a weaker dollar, which retreated on Thursday following the Federal Reserve's statement yesterday, and a smaller-than-expected gain in U.S. inventories.
The oil-producer meeting comes after a preliminary deal last month between Qatar, Saudi Arabia, Venezuela and non-OPEC Russia. The potential deal discussed the prospect of freezing output at January's levels to combat a growing oversupply that has caused oil prices to plummet since mid-2014.
Mohammed Bin Saleh Al-Sada, Qatar's Energy Minister, stated on Wednesday that 15 producers, both OPEC and non-OPEC, supported the potential deal. Those participating in the talks account for roughly 73% of the world's oil output.
While the meeting is a step in the right direction, many remain skeptical that the freeze deal will do much to improve prices.
In other industry news, the breakup of Aramco's and Royal Dutch Shell's (RDS.A) refining joint venture in the U.S. allows both to pursue their ambitious goals. Both companies will be dissolving Motiva Enterprises, a 20-year venture, and each will walk away with their own fully-owned gas stations and refineries in the U.S.
Aramco will take ownership of the largest refinery in Port Arthur, TX and maintain 26 distribution terminals.
Shell will become the sole owner of the Norco and Convent refineries in Louisiana and marketing operations in Louisiana, Florida and the Northeast. The company will gain the opportunity to sell assets through its $30 billion sale program to pay for its BG Group acquisition, which totals $50 billion.