The US Dollar closed the week with gains, as investors reacted to positive US data.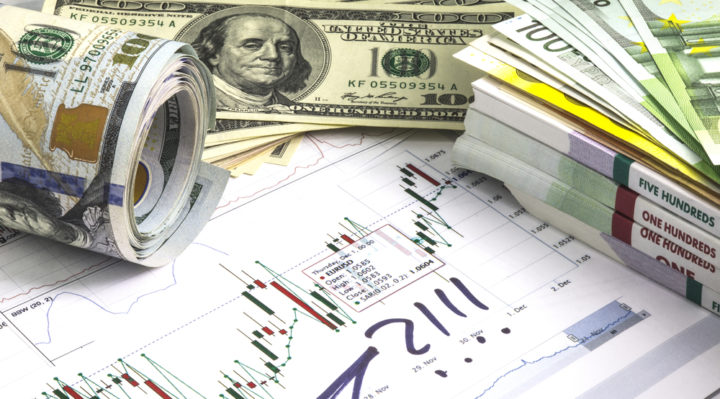 Non-Farm Payrolls Data
The highly anticipated Non-Farm Payrolls data released on Friday showed that Non-farm payrolls rose by 228,000 last month, following a 244,000 increase in October that was revised down from the initial 261,000 increase. The monthly employment report once again showed that the world's largest economy created more jobs in November than analysts were forecasting. However, according to official data, the unemployment rate stayed unchanged and wage inflation increased less than expected. The jobless rate remained unchanged  at 4.1% in November, as per market expectations. Average hourly earnings increased by 0.2% last month, falling short of the forecasts for a increase of 0.3%. This followed the previous month's 0.1% decline.
Growth in employment throughout 2017 has averaged 174,000 jobs per month. Although impressive, this is down from the 187,000 average monthly increase recorded in 2016. However, it is worth noting that a slowdown in job growth is considered normal when the labor market approaches full employment.
Hurricane Effects
The November report was the first clean reading following the devastating hurricanes that swept much of the south of America. Employment increases in October were boosted by thousands of employees returning to work having been temporarily dislocated by the Hurricanes Harvey and Irma. The two storms which have left thousands without power and water in Puerto Rico still,  also had an impact upon the employment data from September.
Positive US Data Boosts USD
The positive US Data saw the greenback close mostly higher on Friday. The US Dollar index which tracks the USD against a basket of six weighted currencies, closed up 0.10% to $93.84. Talk of an agreed Brexit deal pushed the EUR/USD to a 0.01% increase. A rise in Oil prices helped pushed the CAD to a 0.04% increase against its US Dollar cousin. Elsewhere,  a strong bout of profit taking in the GBP saw cable close 0.60% lower with the GBP/USD at $1.3393.