The British Pound took a beating on Friday, falling more than 1%, as strong US jobs report boosted the US Dollar.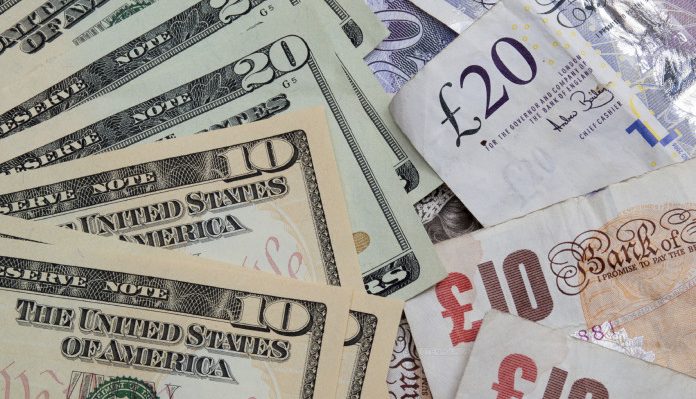 Strong US Jobs
The Labor Department reported on Friday that U.S. non-farm payrolls increased by 200,000 jobs in January. The surprise figure easily surpassed analysts' forecasts for the creation of 184,000 new jobs. Meanwhile,  unemployed in the world's largest economy remained at unchanged at 4.1% from the previous month. Wage growth met analysts' expectations, increasing 0.3%.  Wage growth was revised upward to 0.3% in the previous month.
The US jobs figures helped boost the US Dollar against most major currencies. The greenback's sharp ascent weighed heavily upon the Euro and the British Pound. Both currencies made strong gains against the US Dollar over the last few weeks on the back of market expectations that the Bank of England and European Central Bank are ready to implement tighter monetary policy measures.
Pound Lower as Greenback Makes Gains
The GBP/USD closed Friday, down 1.09%, with Cable trading at 1.4113.  The Euro fared little better against the USD, closing down 0.46% with the EUR/USD trading at 1.2456.
Elsewhere the GBP fell 0.59% against the EURO, whilst the USD gained 1.59% against its Canadian dollar cousin. The US Dollar index which measures the greenback against a basket of six weighted currencies, closed Friday up 0.63%, with the USD valued at $89.04 as the strong US Jobs reports boosted the USD.