Stocks opened lower on Monday, as a large decline in tech stocks saw risk sentiment wane.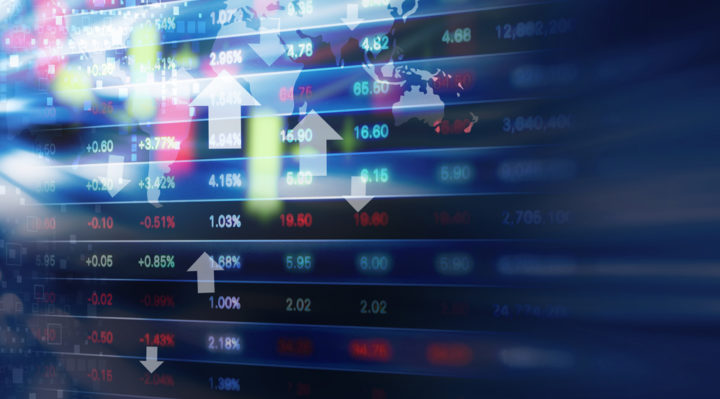 Tech Slump Hits Nasdaq
The largest ever decline in Apple shares (NASDAQ: AAPL) in over a year on Friday sparked a round of heavy profit-taking across the tech sector. The Friday selloff pushed the Nasdaq down over 1.5 percent last week. However, the selling was worse among the five largest tech stocks. Apple, Alphabet, Microsoft, Facebook and Amazon. Between the five giants, they lost nearly $100 billion in market value on Friday. The size of the decline was unexpected as there were no specific headlines causing the drop. Rather investors were questioning the overall valuations for the companies in a year that has seen Tech stock soar.
Euro Elections Ignored
Monday morning was expected to show positive sentiment, primarily on the back of well-received election results in both France and Italy. However, the tech slump on Friday caught investors unawares.  Parliamentary election results in France appeared set to give President Emmanuel an unassailable majority to push forward his pro-business reforms. Meanwhile, Italy also promised some comfort in tumultuous election times. The Euro-sceptic 5-Star Movement suffered a severe setback in local elections, raising doubts over their longevity.
Euro Indices Lower
Led by the tech slump, European stocks and indices were generally lower. Germany's Dax is down 0.47%, France's CAC is 0.62%, whilst the pan European index STOXX 600 was 0.42% lower and Europe's tech index (SX8P) is down 2.3%.  The declines make it on track for its largest single day loss since October 2016. Over the last 12 months, the index has risen around 40%, hitting 15 year high earlier this month.