Tesla Inc NASDAQ: TSLA stock rallied on Monday, rising 2.87% on news that the automaker hit a record number of deliveries in the first quarter. The company's deliveries rose 69% year-over-year during the first quarter of the year to over 25,000 vehicles delivered.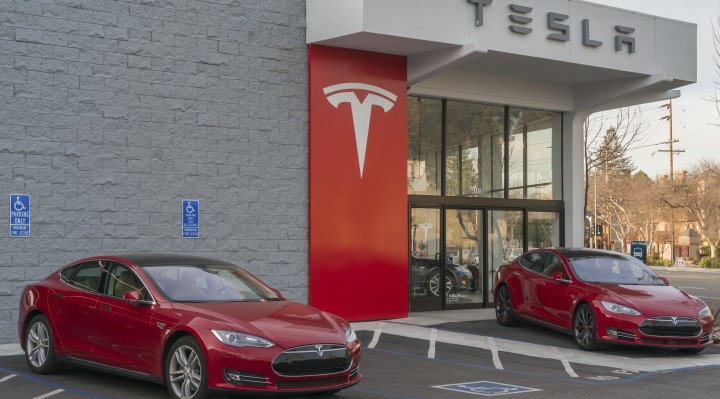 The total vehicle count includes vehicles that have been transferred to consumers and contain the proper paperwork.
The cash-strapped company made the announcement late Sunday evening that it reached new production and delivery records last quarter. The company's finances are under pressure as Tesla prepares to a launch its Model 3 sedan later in the year.
Tesla Inc NASDAQ: TSLA  Warning
Elon Musk, Tesla's CEO, warned investors during the January to March quarter that the company was getting very close to their financial edge. Investors responded by buying up $1.4 billion in new stock. The company's Model 3 will begin production in July, according to the company.
The company states an additional 4,650 vehicles are in transit to customers as of the end of the quarter.
Tesla's delivery target for the first half of the year is 47,000 – 50,000 vehicles. The first-quarter deliveries suggest that the company will reach the high-end of their production goal. The additional 4,650 vehicles in transit at the end of the quarter are counted as Q2 sales.
Production issues have been corrected at the company's plant. This has allowed Tesla (TSLA)  to meet rising demand for its autos. Strong performance and innovative designs have helped Tesla's sales increase.
Model 3 sales are predicted to reach 5,000 models produced per week by the final quarter of 2017, with 10,000 vehicles produced per week by 2018. The company hopes to boost its total vehicle production to 500,000 per year in 2017.
The company intends to raise an additional $1 billion before the Model 3 sedan's production will begin. The move is an effort to help balance the company's finances and reduce risks associated with the company's rapid expansion.