Unilever (L: ULVR) has pledged a multi-billion euro shareholder rewards program in a bid to prove it can generate lucrative returns on its own. The move comes after a takeover approach from Kraft Heinz (KHC), Reuters reports.
Unilever launched a restructuring plan after Kraft's $143 billion offer that includes an accelerated cost-saving plan, a review of its dual-headed structure and the sale of its Flora to Stork business.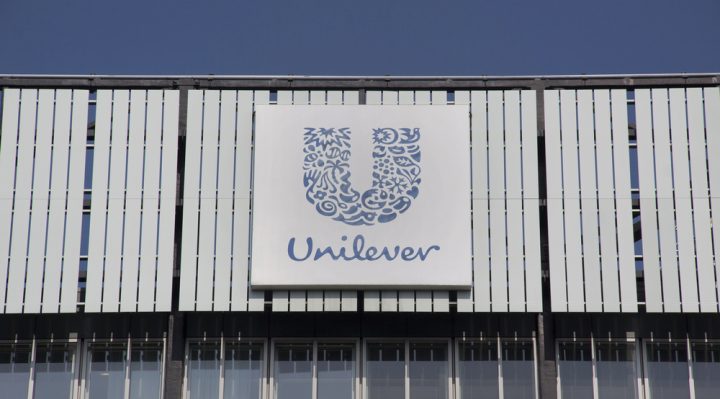 The company, one of the biggest blue-chip stocks in Europe, will also launch a 5 billion euro share buyback. Unilever (L: ULVR) also hopes to increase its dividend by 12% this year.
Unilever called Kraft's takeover approach a "trigger moment" to reevaluate its business amid slowing growth and increased competition.
"We need to accelerate our plans to unlock further value faster, and this was brought home to us by the events of February," said Paul Polman, CEO. "We are absolutely determined to use it as an opportunity to place Unilever on an even stronger footing."
Unilever (L: ULVR) Stock Hits Record High
Shares of Unilever in London, which hit a record high of 4,088 pence in recent weeks, gained 1.3% to trade at 3,989 pence on Thursday, outperforming the FTSE 100.
Unilever plans to accelerate its cost-savings plan, with an underlying operating margin target of 20% by 2020, up from 16.4%.
The company initially forecasted 4 billion euros in savings through 2019, but increased that projection to 6 billion.
Two-thirds of the savings will be reinvested into the business. The company expects an additional 3.5 billion in restructuring costs over the next three years.
According to Reuters, the margin improvement are derived from the company's food business. Unilever will combine its food and refreshment business, which includes Lipton tea and Ben & Jerry's ice cream.
Unilever will launch a share buyback program totalling 5 billion euros this year. The company has not had a buyback program in place since 2008.
Unilever (L: ULVR) is also considering combining its dual-headed structure to make large-scale transactions easier in the future.