The US Dollar and Stocks both saw strong gains on Monday, buoyed by month-end high volume trading.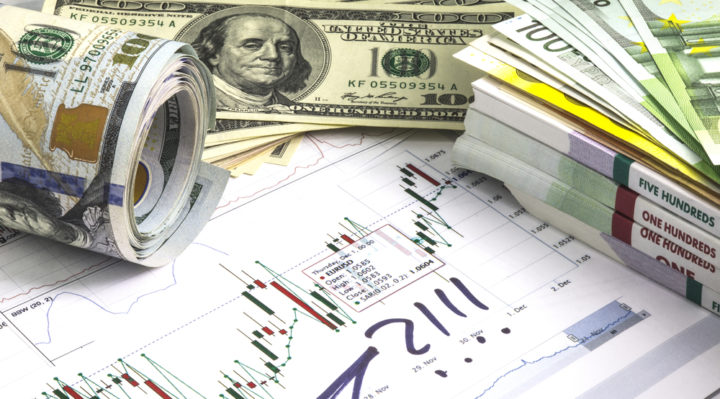 Headline Euro inflation rose along with market forecasts, increasing 1.3% in July. However, core inflation rose 1.2%, its highest level since August 2013.  Core inflation does not include volatile areas, which makes it a more reliable indicator of inflationary pressures. The news sent the EURO down 0.17% against a supported US Dollar, with investors taking today's release as a strong sign the ECB will scale down its stimulus programs at some point this year.
US Dollar and Stocks Benefit From Risk-On Sentiment
The greenback was the main beneficiary as a risk-on sentiment amongst traders pushed the US Dollar and stocks both higher.  GBP/USD is 0.22% lower, USD/CAD is 0.25% higher and the AUD/USD is down 0.16%. There were however, losses for the USD. The USD/JPY is down 0.09% as Japanese Stocks declined in the Asian trading session.
In European trading, Germany's DAX is 0.15% higher, France's CAC 0.08% higher and the UK's FTSE 100 up 0.53%.