The trading week ended with a strong rally in the US dollar and US stocks, fueled by  better than expected US jobs growth.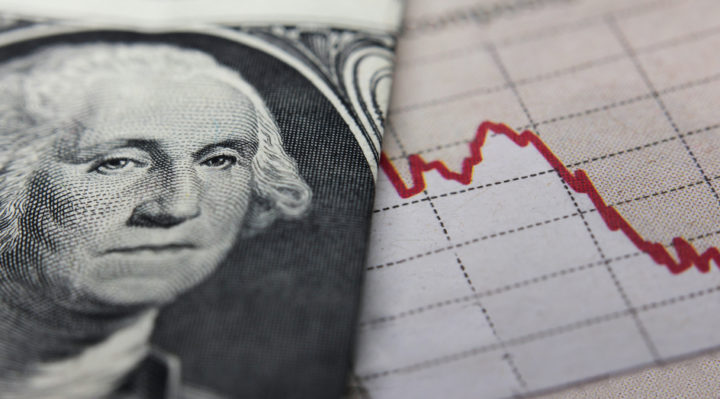 The US Labor department reported on Friday that US employment increased more than expected in June. However,  wage growth remained subdued, keeping gains in the US dollar and US stocks in check.
The world's largest  economy added 222,000 jobs last month, following better than expected  job creation in the preceding April and May.  US Stocks gained on the news, whilst the US dollar also made gains.  The positive NFP data boosted risk sentiment amongst investors sending safe haven assets like Gold and the Japanese Yen lower.
However, keeping the gains in US Stocks and US dollar in check was news that wage growth remained tepid  and the unemployment rate rose from 4.3% to 4.4% despite the increase in job creation.  Average wages increased 2.5%on a yearly basis, which indicates the US market still has room to improve.
US Dollar and Stocks Higher
The US dollar index which tracks the greenback against a basket of 6 weighted currencies, closed Friday up 0.21% to value the USD at $95.78.  The EUR/USD pair closed down 0.21% whilst the GBP/USD ended Friday down 0.61%. The Dow closed up 0.44%, the S&P 500 rose 0.59%, whilst the Nasdaq ended the day 1.16% higher.