The US Dollar was mainly lower in today's Asian and European sessions, as investors reacted to the release of disappointing U.S. jobless claims data.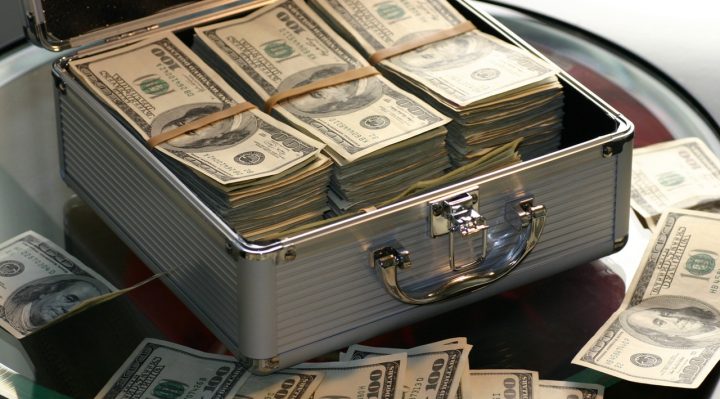 Soft Jobs Data
The Department of Labor reported that initial jobless claims rose more than expected. The number of individuals filing for initial jobless benefits in the week ending November 3rd rose by 10,000 to 239,000 last week. The soft data came after analysts had expected jobless claims to rise by only 2,000 from last week's total of 229,000,  near a 44-1/2-year low, quashing  a little, the optimism on the overall strength of the US jobs market.
Continuing jobless claims in the same week increased to 1.934 million from the 1.901 million recorded in the preceding week. Meanwhile, the four-week moving average fell. It is seen as a more accurate gauge of labor trends because it reduces volatility in the week-to-week data, is down 1,250 to 231,250 from the previous week's total.
The jobless claims figure, although disappointing did not come as much of a surprise to many analysts. The rise suggests that claims processing disrupted by recent hurricanes hitting the US, has started to improve again. Claim figures below the important 300,000 mark generally indicate a healthy labor market.
US Dollar Lower
The US Dollar fell on the release of the soft jobless data. Nathan Barnes, head analyst at FXinstruction said of today's movement:
"It hasn't been a good day to be a scalping forex broker and for a number of regulated brokers and. Investors were banking on another small decline or at worst, a small increase in the US Jobless claims data." Nathan added. "After hitting $94.85, we expected the US Dollar index to hold its own. However, the jobs data release saw the profit takers out in full, sending the US Dollar index down to $94.45"
At time of writing the US Dollar index which tracks the greenback against a basket of six weighted major currencies, is down 0.23% to $94.55. Elsewhere, the US Dollar was taking a bit of a hammering against the Euro. The EUR/USD pairing is up 0.30%, despite no market moving data being released from the EU. Against the British Pound, the US Dollar is down 0.08%. Losses are being kept in check by further political turmoil in the UK. The International Development Secretary Priti Patel was forced to resign yesterday after it was revealed she held a number of unauthorised meetings in Israel.
Against its dollar cousins, the greenback was mixed. The USD/CAD is down 0.12%, with the Loonie boosted by gains in Oil. However, against the Aussie, the USD is 0.22% higher. Investors remain bearish against the Australian Dollar following the latest downcast RBA meeting.