The US Dollar made strong gains in the North American trading session, as the Federal Reserve kept rates unchanged. The Fed has already raised interest rates twice in 2017. It is widely anticipated that December will see a rate rise.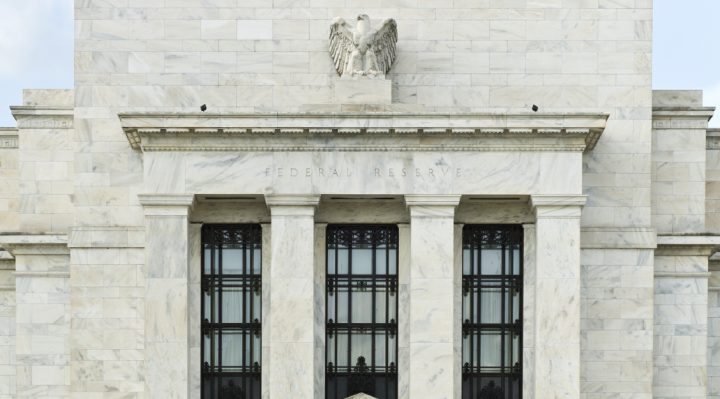 Fed Leaves Rates Unchanged as Expected
The end of a two-day policy meeting revealed little to investors looking for clues on the Fed's next move.  As widely expected, the Federal Open Market Committee, the central bank's policymaking division, kept its benchmark interest rate target between 1 percent and 1.25 percent. There also little indication of whether or not it will raise interest rates at the next policy meeting in December. Markets have been widely anticipating a December rate hike which has been supported with positive data. Jobless claims are at a 44-year low, the stock markets are at an all-time high and growth has been stable in the world's largest economy.
There were fears that the hurricanes that hit the US late in the Summer could derail the fragile economic growth. However, the Fed pointed out that  although Hurricanes Harvey and Irma caused record-breaking damage, it didnt disrupt the macro economy.
Dollar Higher
Having shown tentative gains in European markets, the US Dollar is making strong moves in most of its major currency pairings. The EUR/USD is down 0.22%. The GBP/USD is down 0.23% and the USD/JPY is up 0.48% as the bullish run against the Japanese Yen continues. The US dollar index which tracks the greenback against a basket of sic weighted currencies is 0.21% higher