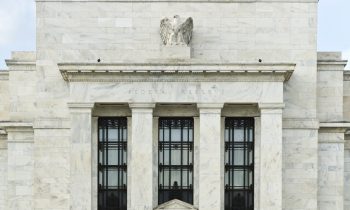 The Federal Reserve may have a smart opportunity to raise rates this summer. Just last week, Mario Draghi, president of the European Central Bank, signaled that it plans on holding off on policy changes to see how stimulus measures play out. The move could give the Fed a window to raise rates without the risk of a strong rally in the dollar.
Draghi said the ECB's policies "are effective," but need to be given "time to display their effects."
Investors dismiss the probability of a rate hike at the Fed's April meeting, which will be held from the 26th to the 27th. Right now, it's looking like there's a 20% chance of a hike in June, just eight days before Britain decides if it's going to exit the European Union. It's still uncertain whether the U.K. will vote in favor of departing the EU, which may cause the Fed to take a pause. The probability of a rate hike gets higher in July, at 34%, according to federal funds futures contracts.
At this point, policy makers are only anticipating two rate hikes this year. Recovery in the euro zone and appreciation of the single currency gives the Fed a stronger case to raise rates, despite the U.S. facing economic challenges of its own.
Will the Fed Raise Rates This Summer?
Growth in the U.S. economy is largely believed to have slowed in the first quarter. Some economists are projecting flat growth. It's still too early to tell whether the economy is just facing a rough patch, similar to what happened last year, or if growth has stalled.
Low energy prices, low inflation and a strong dollar are not helping the Fed's case. Wages have been stagnant, which also suggests that while fewer people are claiming unemployment, there are still issues with the labor market.
With that said, there are some risks that have faded since the start of the year. China's economy is showing signs of stabilization and financial conditions have settled down.
Investors still only see a 64% chance of a rate hike by December. Janet Yellen, Fed Chair, said in March that "caution is especially warranted," so predicting when rates will be raised is a slippery slope.