The US Dollar rallied slightly from the multi-month lows reached in overnight trading, as the fallout from the failed healthcare bill continues to hit investor confidence.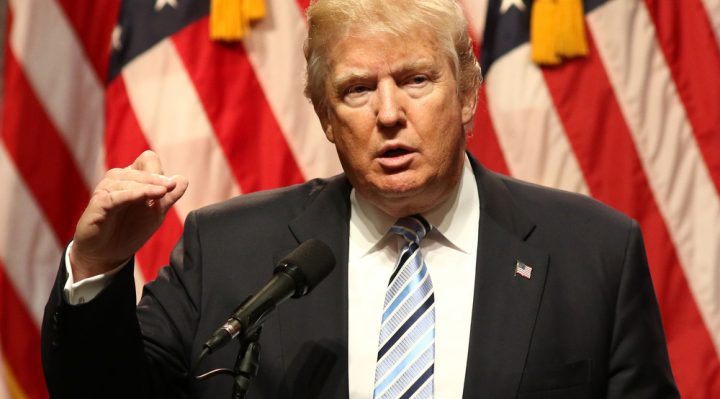 Having hit a 4-month low yesterday, the US Dollar fell to multi-month lows against most major currencies. The decline came as the risk-off sentiment saw riskier, high yielding assets such as stocks and the USD lose favour.
Trump Trade Honeymoon Over
With much of the 'Trump Trade' honeymoon appearing to be over, the US dollar is suffering. Investors see the prospect for a U.S. fiscal spending boost dramatically decline by Trump's failure to get a key healthcare reform bill passed.
Pushing the USD lower against the Euro was the announcement that German Chancellor Angela Merkel's conservatives won an important regional election in the western state of Saarland over the weekend. This boosted Merkel's prospects of winning a fourth term in the  national election due to be held in September. Economic powerhouse Germany is crucial to the  survival of the Euro and the entire European Union project.
Despite no economic data releases supporting the US Dollar, investors saw a 'buy low' opportunity and moved into the Greenback. Bottom feeders snapping up a nicely priced US Dollar helped the greenback move off the trough in overnight Asian trading.
US Dollar Index Higher
At time of writing, the US Dollar Index which measures the USD against a basket of six weighted currencies is 0.03% higher.  The US Dollar Index previously hit a 14-year high in January at the height of the Trump honeymoon. Yesterday's decline to $98.858 was its lowest level since 11th November.
Elsewhere, the EUR/USD was down 0.13%, the GBP/USD up 0.14% and the USD/JPY up 0.01%. Against its dollar cousins, the US dollar was up 0.21% against the Aussie and up 0.14% against the Loonie.